Weekday Arts Events (Aug. 8-11)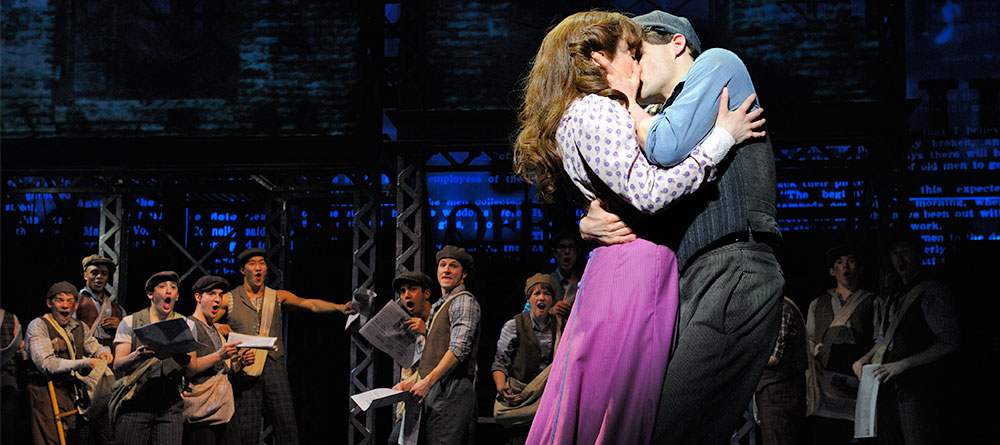 MONDAY
JERALD MELBERG GALLERY
This Cotswold gallery has served the community for more than 30 years. Before that, owner Jerald Melberg was a curator for the Mint Museum at its original Randolph Road location.
Read about the venue's latest exhibition, Two to Watch, here.
TUESDAY
NEWSIES
The Disney-produced narrative is based on New York City's newsboys strike of 1899. The film was made in 1992, and the stage version appeared on Broadway in 2012.
BUSH & CHEVELLE
Both born out of the post-grunge genre, Bush and Chevelle now share headlining duties for a tour that kicked off in May. Chevelle's latest LP, The North Corridor, hit shelves in July. Grab your rattiest pair of jeans and head down to AvidXchange Music Factory.
WEDNESDAY
MOTION CITY SOUNDTRACK
This set of dates is a goodbye for the Minnesota-born band, which plans to dismantle after the tour. To help mark this celebration, A Great Big Pile of Leaves and Rozwell Kid open for the pop-punk ensemble.
GOD SAVE THE QUEEN CITY
This year's God Save the Queen City festival, produced by Ink Floyd, hits two venues: Fillmore and Snug Harbor. The latter is a monthlong residency with new bands each time, beginning August 3 and ending August 31 with shows every Wednesday. This week's slew at Snug includes The Business People, The Everymen, and Kansas Bible Company.
THURSDAY
RIVER JAM
(through Sept. 29) On Thursdays and Saturdays during the summer, River Jam offers free outdoor music at the U.S. National Whitewater Center. Check out the center's selection of food and beer and kick back. This month's lineup includes The Show Ponies (Aug. 4), Parsonsfield (Aug. 6), Davy Knowles (Aug. 11), Jarekus Singleton (Aug. 18), Amigo (Aug. 20), The Accomplices (Aug. 25), and The Mike Strauss Band (Aug. 27).