Weekday Arts Events (Dec. 26-29)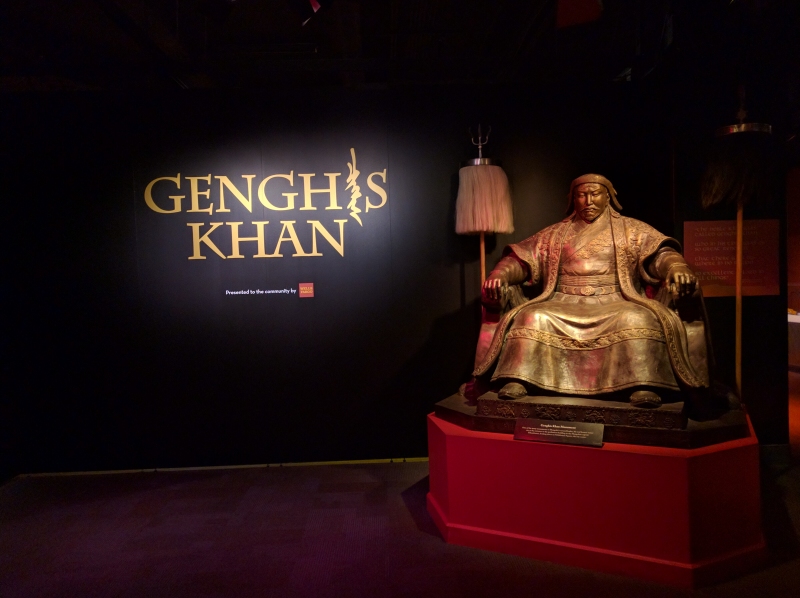 MONDAY
DISCOVERY PLACE
Kids will be kids—and adults will feel like kids—at this uptown science museum. From live animals to grand experiments of physics, the museum offers a multi-disciplinary adventure. Genghis Khan, THROUGH APRIL 30, explores the life of the legendary conqueror. The exhibit displays more than 200 artifacts from Khan's treasures and possessions, including jewelry, clothing, pottery, musical instruments, and weaponry.
TUESDAY
THE HIP HOP NUTCRACKER
Some of us like to leave up the lights for a few extra days. If you're still in the holiday spirit after Christmas, this remix of the Tchaikovsky standard has hip-hop dancers, a DJ, digital backdrop, and more to give an urban rendition of the Nutcracker.
WEDNESDAY
WOMEN'S NIGHT AT THE DOUBLE DOOR
This showcase of female singer-songwriters include longtime Double Door performer Gigi Dover & The Big Love, Reeve Combs, and 16-year-old Maya Beth Atkins. It's one of the few shows left at the music venue, which closes in January.
LEVINE MUSEUM OF THE NEW SOUTH
History is complex, and there are countless perspectives on the South's most significant events. The Levine not only puts those events in context, it offers multimedia exhibits, forums, and artistic expressions that are tethered to our past. The Life and Times of Robert Smalls, THROUGH JAN. 22, examines the story of this escaped slave, Civil War hero, and South Carolina politician. Looking at Appalachia, THROUGH MAY 28, showcases pictures from a wide range of photographers in the region and provides a counterpoint to the "War on Poverty" images from the 1960s.
THURSDAY
THE BEST CHRISTMAS PAGEANT EVER: THE MUSICAL
This staging at the Children's Theatre of Charlotte is a world premiere. This comedy-musical is adapted by Jahnna Beecham and Malcolm Hillgartner, from the classic book of the same name by Barbara Robinson.