Weekday Arts Events (Dec. 28-31)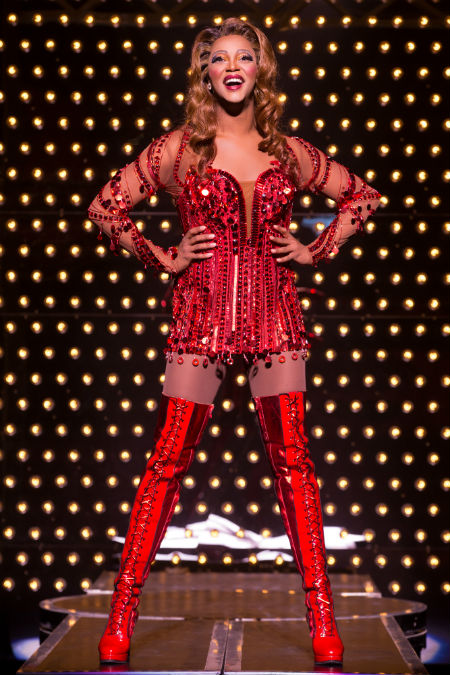 MONDAY
JAMIE LAVAL'S CHRISTMAS IN SCOTLAND
Take a trip to Scotland with Laval, a U.S. National Scottish Fiddle champion. Also a guitarist, he's joined by other musicians and dancers for a night of seasonal celebration. Poetry and stories help round out the experience for concert-goers.
NAUGHTY BY NATURE
Naughty by Nature gained prominence in the 1990s with hits like "O.P.P." and "Uptown Anthem." (And don't forget "Hip Hop Hooray," a staple jock jam.) After a 2013 split, the team rebanded in 2015 and started hitting the road again.
TUESDAY
KINKY BOOTS
This Tony winner for "Best Musical" concerns the embattled owner of a shoe factory. Things change when Lola arrives on the scene, looking for some new stilettos.
THE HIP HOP NUTCRACKER
Putting a contemporary beat to Tchaikovsky is a novel approach, as are the additions of breakdancers, MCs, and DJs. See The Nutcracker through a different lens.
WEDNESDAY
THE LIGHT FACTORY
This venue's vision statement says, "The Light Factory is committed to photography and film as a means of enriching lives and transforming communities." Connie Thalken: Eyes Open Slowly (through Jan. 29) displays the work of the photographer and multimedia artist, who often uses animals and the natural world in her exhibits. In this show, Thalken uses taxidermy photos to examine the "often paradoxical relationship between human and animal."
LACA PROJECTS
This Latin American arts center, which includes a gallery, studios, and food concepts, is five minutes west of uptown in the FreeMoreWest neighborhood. Vicente Hernández Of The Real and Magnificent (through Jan. 9) focuses on the Cuban painter and his talent for the surreal. This is his first Charlotte exhibition.
THURSDAY
MINT MUSEUM UPTOWN
The offshoot of its sister location on Randolph Road, the Mint Museum Uptown has a craft and design exhibit that showcases areas such as glass, fiber art, and metal, as well as collections of American, contemporary, and European art. From New York to Nebo: The Artistic Journey of Eugene Thomason (through March 27) chronicles the painter's life through about 40 examples of his work. The pieces are owned by The Johnson Collection, which specializes in Southern art.