Weekday Arts Events (Feb. 15-18)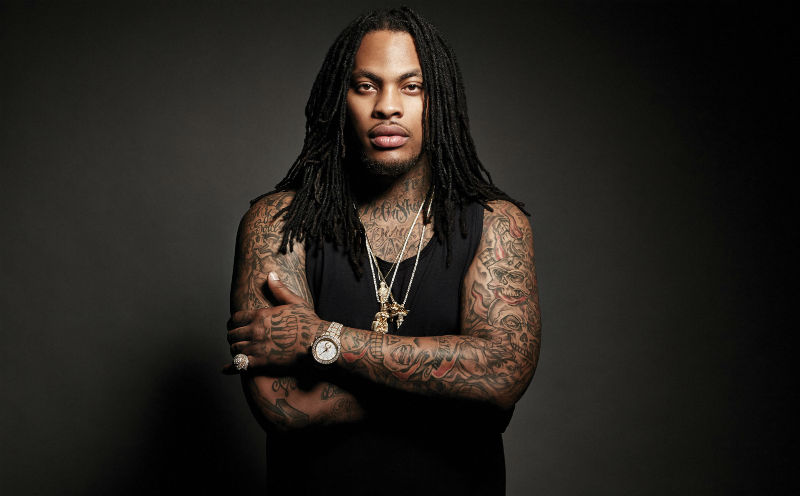 MONDAY
WAKA FLOCKA FLAME
The Atlanta-raised rapper is known for tunes like "Hard in da Paint" and "Round of Applause." As he makes a stop in Charlotte, fans are still clamoring for the delayed and highly anticipated Flockaveli 2, the sequel to his debut LP. Here, he's joined by Styles & Complete, DJ Whoo Kid, Southside, and High Five Society at Neighborhood Theatre.
TUESDAY
DIANA ROSS
A short bio doesn't begin to describe the impact of Ross, who emerged in the '60s as the leader of The Supremes. The group unleashed "Stop! In the Name of Love" and 11 other No. 1 singles, but she want's done there. Her sterling solo career includes "Ain't No Mountain High Enough" and lauded film performances. For one night, she comes to Belk Theater.
LEVINE MUSEUM OF THE NEW SOUTH
History is complex, and there are countless perspectives on the South's most significant events. The Levine not only puts those events in context, but it offers multimedia exhibits, forums, and artistic expressions that are tethered to our past. Giving Back: The Soul of Philanthropy Reframed and Exhibited, Pop-Up, Abridged Edition (through Feb. 28) displays 20 black-and-white photographs and narratives that highlight acts of generosity in the African-American community. ¡NUEVOlution! Latinos and the New South (through Oct. 30) examines the rise of Latino populations in Charlotte and other Southern cities, and how the Hispanic population will help shape the future of the South.
WEDNESDAY
THE LIGHT FACTORY
This venue's vision statement says, "The Light Factory is committed to photography and film as a means of enriching lives and transforming communities." Poses and Projections: Portraits from the Davidson College Art Collection (Feb. 12-March 25) brings together works from the likes of Andy Warhol and Diane Arbus. Classes include DSLR usage, black and white film photography, and portrait photography.
THURSDAY
ANDREW RIPP
The Chicago-born singer-songwriter marks his newest, self-titled record with a U.S. tour. Here, this headliner shares the bull with Swear and Shake and Act As If. This is the right show for those needing a little pop rock injected into the work week.