Weekday Arts Events (Feb. 22-25)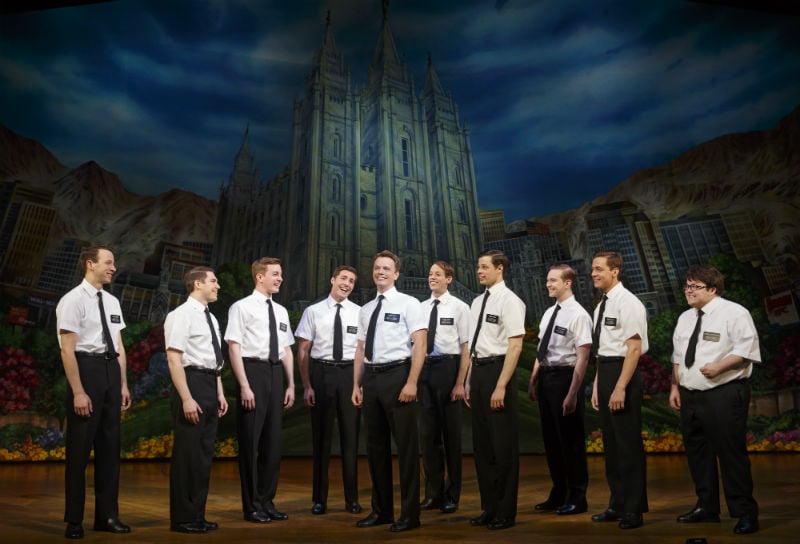 MONDAY
LEVINE MUSEUM OF THE NEW SOUTH
History is complex, and there are countless perspectives on the South's most significant events. The Levine not only puts those events in context, but it offers multimedia exhibits, forums, and artistic expressions that are tethered to our past. Giving Back: The Soul of Philanthropy Reframed and Exhibited, Pop-Up, Abridged Edition (through Feb. 28) displays 20 black-and-white photographs and narratives that highlight acts of generosity in the African-American community. ¡NUEVOlution! Latinos and the New South (through Oct. 30) examines the rise of Latino populations in Charlotte and other Southern cities, and how the Hispanic population will help shape the future of the South.
TUESDAY
THE BOOK OF MORMON
This musical is no stranger to walkouts, but it still sells out when it comes to town. The Trey Parker-Matt Stone creation follows missionaries who find themselves at odds with each other and their given mission.
WEDNESDAY
SAM BURCHFIELD
Burchfield brings his soulful folk to the Evening Muse stage in this intimate show. You may remember the singer-songwriter, who hails from Atlanta, auditioning for American Idol in his hometown, where he was chosen to go to Hollywood. For this show, he's joined by Nathan Angelo.
FATHER COMES HOME FROM THE WARS (PARTS 1, 2, & 3)
This epic spans the Civil War through the eyes of a slave who fights for the Confederacy in exchange for a promise of freedom. The story was written by Pulitzer winner Suzan-Lori Parks.
THURSDAY
METHOD MAN, REDMAN, & KEITH MURRAY
Amos' is the kind of venue where you can see a New Orleans alt-rock act (Mutemath) and legendary rappers in the same month. Find your all-star rap fix with Method Man, Redman, and Murray.
MINT MUSEUM UPTOWN
The offshoot of its sister location on Randolph Road, the Mint Museum Uptown has a renowned craft and design exhibit that showcases works in a variety of materials, as well as collections of American, contemporary, and European art. From New York to Nebo: The Artistic Journey of Eugene Thomason (through March 27) chronicles the painter's life through about 40 examples of his work. The pieces are owned by The Johnson Collection, which specializes in Southern art. Viva Moschino! (through April 3) focuses on the designs of Italy's Franco Moschino, a fashion legend, between 1983 and 1994.