Weekday Arts Events (Feb. 29-March 3)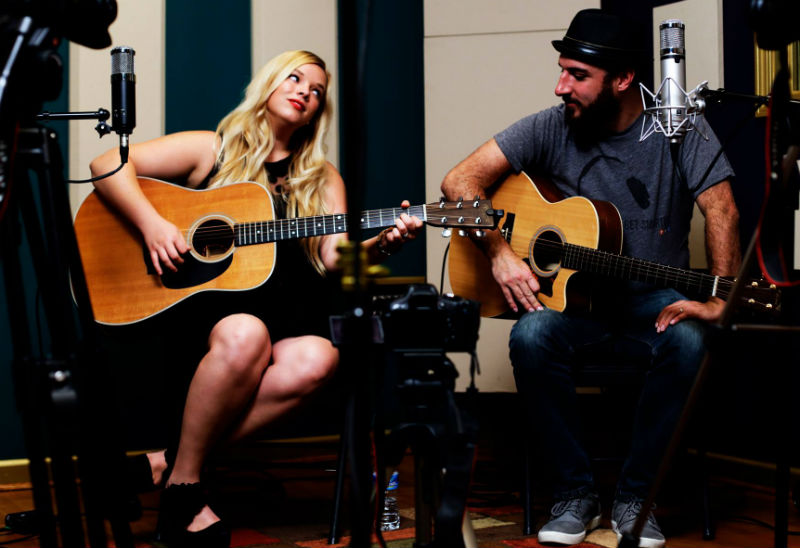 MONDAY
FIND YOUR MUSE OPEN MIC
This week, the Evening Muse's Find Your Muse Open Mic features Kate and Corey, a roots duo based in Atlanta. The pair just released their first full-band EP, Somewhere Else Tonight, last year. Otherwise, you can check out some Charlotte talent or hit the stage yourself.
TUESDAY
REAL(ISH) HOUSEWIVES OF CHARLOTTE
Note: This is not an audition for a new reality show. This is a staged, comedic parody that travels to cities with a customized show, touching on current events in that city. March brings Charlotte's turn, and the fictional housewives Rovanka, Gwen, Claudia Louise, Brooke, and Desiree won't hold back.
WEDNESDAY
LACA PROJECTS
This Latin American arts center, which includes a gallery, studios, and food concepts, is five minutes west of uptown in the FreeMoreWest neighborhood. Carlos Estévez's Soulcatcher (through March 12) asks metaphysical questions through contemporary works.
MINT MUSEUM UPTOWN
The offshoot of its sister location on Randolph Road, the Mint Museum Uptown has a renowned craft and design exhibit that showcases works in a variety of materials, as well as collections of American, contemporary, and European art. From New York to Nebo: The Artistic Journey of Eugene Thomason (through March 27) chronicles the painter's life through about 40 examples of his work. The pieces are owned by The Johnson Collection, which specializes in Southern art. Viva Moschino! (through April 3) focuses on the designs of Italy's Franco Moschino, a fashion legend, between 1983 and 1994.
THURSDAY
DROPKICK MURPHYS
Celtic punk isn't for everyone, but its fans are rowdy and devoted. Take the fanbase for Dropkick Murphys, who created a genre staple with "I'm Shipping Up to Boston." Murphys devotees will bring their infectious energy to the band's live set at the Fillmore this month.
THE BOOK OF MORMON
This musical is no stranger to walkouts, but it still sells out when it comes to town. The Trey Parker-Matt Stone creation follows missionaries who find themselves at odds with each other and their given mission.
FATHER COMES HOME FROM THE WARS (PARTS 1, 2, & 3)
This epic spans the Civil War through the eyes of a slave who fights for the Confederacy in exchange for a promise of freedom. The story was written by Pulitzer winner Suzan-Lori Parks.