Weekday Arts Events (Jan. 19-22)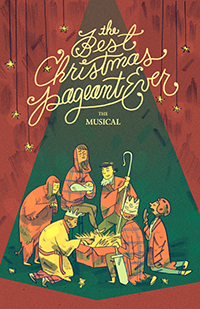 MONDAY
NASCAR HALL OF FAME
Operated by the Charlotte Regional Visitors Authority, this 150,000-square-foot complex has a 278-seat theatre, more than a dozen historic cars, and the hall where racing greats are inducted. The ongoing Champions exhibit highlights recent winners in NASCAR's three national touring series.
TUESDAY
GREG MORTON
Comedian Greg Morton offers holiday shows this week at the Comedy Zone. The comic has appeared on Premium Blend, Comics Unleashed, Comedy T.V., and other stand-up shows, and is a veteran of the legendary Just for Laughs Comedy Festival in Montreal.
THE GREAT AMERICAN TRAILER PARK CHRISTMAS MUSICAL
The Great American Trailer Park Musical was the original tale of Armadillo Acres, where trailer park tenants squabble and break out in song. The Christmas sequel, you can imagine, adds a holiday flair to the setting. This Actor's Theatre of Charlotte production is held at Charlotte Ballet in uptown.
WEDNESDAY
THE GOODNIGHT BROTHERS BAND
Head to to the Double Door Inn on Wednesday to check out regional act The Goodnight Brothers Band. The four-piece's sound blends soul, funk, blues, and rock.
CHARLOTTE BALLET: NUTCRACKER
Choreographer and ballet legend Jean-Pierre Bonnefoux re-imagines his staple production with new sets, costumes, and surprises. The Charlotte Symphony performs the score for this classic.
THURSDAY
THE BEST CHRISTMAS PAGEANT EVER: THE MUSICAL
This staging at the Children's Theatre of Charlotte is a world premiere. This comedy-musical is adapted by Jahnna Beecham and Malcolm Hillgartner, from the classic book of the same name by Barbara Robinson.