Weekday Arts Events (June 13-16)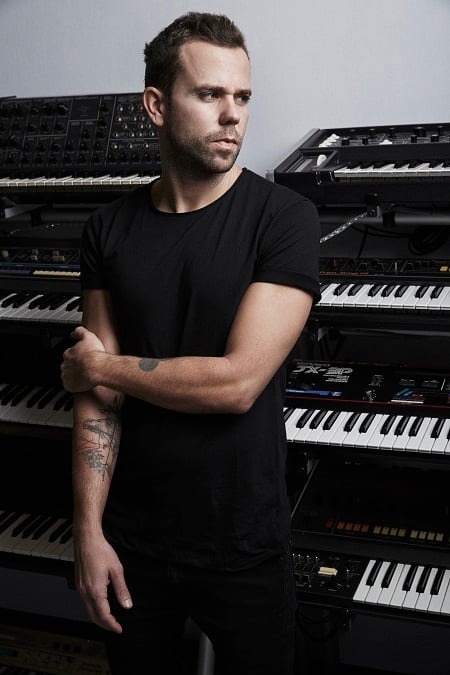 MONDAY
DISCOVERY PLACE
Kids will be kids—and adults will feel like kids—at this uptown science museum. From live animals to grand experiments of physics, the museum offers a multi-disciplinary adventure. Beyond Rubik's Cube (through Sept. 5) is the first exhibition to focus on the popular puzzle, which has been around for 40 years. Find out what inspired its creation and become an expert with games and activities.
TUESDAY
M83
This one's for the dancers. M83 is a French electronic group fueled by synths, ambient swells, and big guitars. (By big guitars, I mean volume and effects, not larger-than-normal instruments.)
CHARLOTTE SQUAWKS: 12 ANGRY HENS
Squawks, crafted by WFAE's Mike Collins and Brian Kahn, reappears each year as a parody of pop culture, Broadway, and even local politics. These year's show, the 12th, is subtitled "12 Angry Hens."
WEDNESDAY
THE 1975
For some alt-rock with a heavy heap of soul, check out this Brit band at the Fillmore. The group's second album, I Like It When You Sleep, for You Are So Beautiful Yet So Unaware of It, came out in February. And that's the longest album title I'm willing to type in these listings.
STAGE KISS
When well-acquainted actors are paired for a romantic stage production, life begins to imitate art. And somewhere along the way, reality and fiction becomes skewed.
THURSDAY
THE JAZZ ROOM
This monthly series, presented by Jazz Arts Initiative, pays homage to Lionel Hampton. Vibraphonist Jason Marsalis leads the show, as he takes on some of Hampton's classic tunes.
DEATH CAB FOR CUTIE & CHVRCHES
This joint tour pairs the indie-rock darlings of Death Cab with synthpop upstarts Chvrches. Both had hit records in 2015, which fuel this romp through the U.S. this summer.