Weekday Arts Events (June 27-30)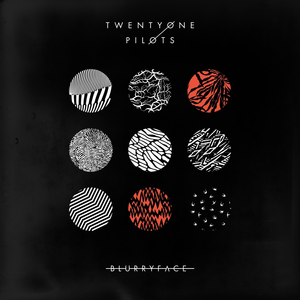 MONDAY
GREGORY ALAN ISAKOV AND THE GHOST ORCHESTRA
Fans revel in Isakov's lyricism and musicianship, likening him to Springsteen and Cohen. On this tour, he's accompanied by The Ghost Orchestra, a small group of musicians with members of The Colorado Symphony in its ranks.
TUESDAY
TWENTY ONE PILOTS
They're called Twenty One Pilots, but the hip-hop/rock act is really two guys from Columbus, Ohio. And it was one year ago that the record Blurryface hit No. 1 on the Billboard 200.
BECHTLER MUSEUM OF MODERN ART
The Bechtler's building, designed by Swiss architect Mario Botta, is a modern work of art itself, and Niki de Saint Phalle's iconic outdoor sculpture, "The Firebird," welcomes visitors. Inside, you'll find fine art exhibitions, films, jazz, classical concerts, and talks. The House That Modernism Built (through Sept. 11) explores mid-20th century art, furniture, textiles, and more, offering examples of how the principles of modernism still resonate today.
WEDNESDAY
BARENAKED LADIES
It's been … well, way more than one week since the single "One Week" burned up the charts in the '90s. Thirteen albums have followed since, with singles such as "Pinch Me," Too Little Too Late," and "Duct Tape Heart."
THURSDAY
CANCELED: DEMI LOVATO & NICK JONAS
To find out why this show was canceled, head here.
NASCAR HALL OF FAME
Owned by the City of Charlotte, the NASCAR Hall of Fame has 40,000 square feet of exhibition space to give visitors a look at racing history. Celebrating the 50th Anniversary of Team Penske (through June 30) explores the team's achievements in NASCAR and other racing disciplines.