Weekday Arts Events (March 21-24)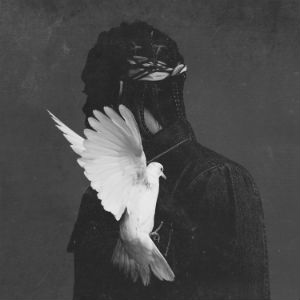 MONDAY
LEVINE MUSEUM OF THE NEW SOUTH
History is complex, and there are countless perspectives on the South's most significant events. The Levine not only puts those events in context, but it offers multimedia exhibits, forums, and artistic expressions that are tethered to our past. We Are the Music Makers (through Apr. 24) comes out of a partnership with the Music Maker Relief Foundation and features photography and tales of Southern musicians. ¡NUEVOlution! Latinos and the New South (through Oct. 30) examines the rise of Latino populations in Charlotte and other Southern cities, and how the Hispanic population will help shape the future of the South.

TUESDAY
PUSHA T
Last year, Pusha T became president of the GOOD Music label, as appointed by Kanye West. But that doesn't stop him from hitting the road to entertain hip-hop fans across the country.
JOE SATRIANI: FROM SURFING TO SHOCKWAVE
This virtuoso is the biggest-selling, highest-charting instrumental rock guitarist ever. Three decades in in the business, he's proven again and again that you don't need vocals to be a rock legend.
WEDNESDAY
MINT MUSEUM RANDOLPH
Located in an original branch of the U.S. Mint, the Mint Museum is the state's first art museum. Today, the galleries continue to engage visitors with the art of ancient Americas, decorative arts, a notable fashion exhibit, and European and African art.
THURSDAY
BLACK VIOLIN
This duo of violinist, along with a DJ and drummer, offer an energetic mix of hip-hop, classical, R&B, bluegrass, and well, pretty much whatever they feel like.
ARIES SPEARS
The actor/comedian is known for his stint on MadTV and films from a variety of genres, from the comedy of The Pest to the historical drama of Malcolm X. Yet, he's always maintained a successful career in stand-up.