Weekday Arts Events (March 28-31)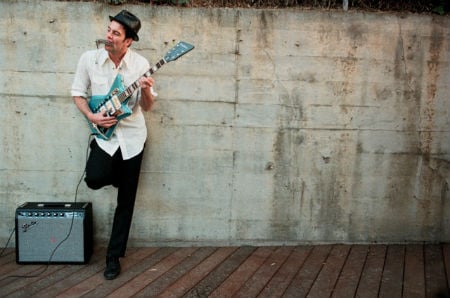 MONDAY
MOODY BLUES
Prog rock, art rock, the concept album—these are ideas that The Moody Blues helped shape in music history. The "Fly Me High" tour is named after a 1967 single from the beginning of the band's career.
BECHTLER MUSEUM OF MODERN ART
The Bechtler's building, designed by Swiss architect Mario Botta, is a modern work of art itself, and Niki de Saint Phalle's iconic outdoor sculpture, "The Firebird," welcomes visitors. Inside, you'll find fine art exhibitions, films, jazz and classical concerts, and talks. The Art of the Print (through June 19) explores the medium of printmaking, beginning at the point in which artists first implemented the form into creating new works. Works Eduardo Chillida, Marino Marini, Martin Disler, and others are included. Read about the Bechtler's latest exhibit, The House That Modernism Built, here.
TUESDAY
CHARLOTTE MUSEUM OF HISTORY
A colonial home and its grounds are the backdrop for this museum. Built in 1774, the 5,000-square foot Hezekiah Alexander House is the oldest surviving structure of its kind in Mecklenburg County. Guided tours are available throughout the grounds. Enter The Dragon: A Contemporary Chinese and Chinese American Art Exhibit (through May 31) is a series of solo art exhibits of prominent Chinese and Chinese-American artists, including Yaowu Zhang (through March 30). Also, a photo exhibition (May 1-31) will chronicle the experiences of Chinese-Americans in Charlotte over the past 100 years.
WEDNESDAY
G. LOVE & SPECIAL SAUCE
Whether you call G. Love 's sound "alt-hip-hop" or "alt-blues," the takeaway is that it's alt-mainstream, off the beaten path of slick pop radio.
LIBERTY WALK
This self-guided tour for history buffs is' free. Stroll through uptown to the 15 points that comprise the Liberty Walk, touring the early history of the region through markers and text. Pick up a brochure at the Visitor's Information Center at 330 S. Tryon St., or just start in front of the Wells Fargo Plaza at 301 S. Tryon St., and follow the markers in the pavement for a trip through the historical adventure of the city's Revolutionary War days. A "Charlotte Liberty Walk" app is available at handheldhistory.com to help you along.
THURSDAY
JERALD MELBERG GALLERY
For more than 30 years, the Jerald Melberg Gallery has represented the art buyers' market in Charlotte. The gallery currently occupies a spot in a Cotswold plaza, packing the space during its opening weekends for exhibitions. See works by contemporary painter Robert Kushner (through Apr. 23), known for his engrossing depictions of flowers and an involvement in the Pattern and Decoration movement.