Weekday Arts Events (Nov. 2-5)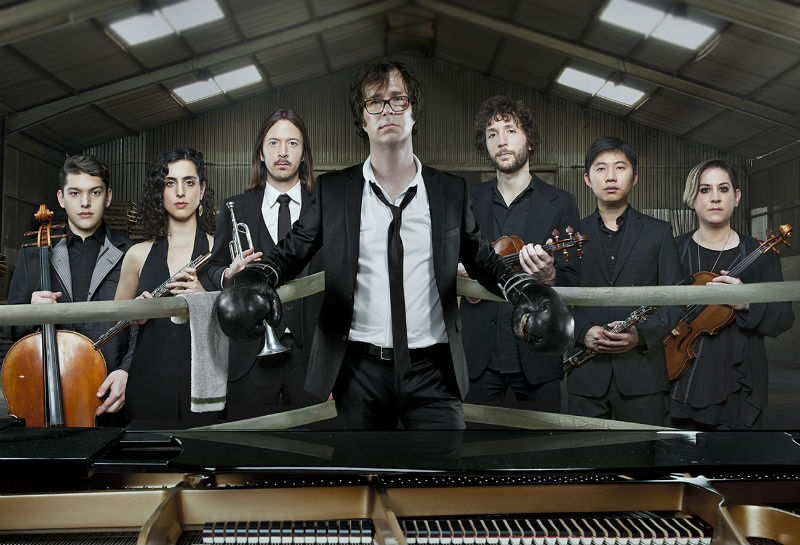 MONDAY
LIBERTY WALK
Fifteen sites uptown are represented in the Liberty Walk, an interactive tour of bronze markers telling the early history of Charlotte and Mecklenburg County. Pick up a brochure at the Visitor's Information Center at 330 S. Tryon St., or just start in front of the Wells Fargo Plaza at 301 S. Tryon St., and follow the markers in the pavement for a trip through the historical adventure of the city's Revolutionary War days. A "Charlotte Liberty Walk" app is available at handheldhistory.com to help you along.
TUESDAY
BEN FOLDS WITH YMUSIC
Folds is back in Charlotte, and this time he's bringing a classical sextet to accompany him. His so-called "chamber rock" highlights a blend of classical music and his 1990 pop roots. And hopefully, he'll improv a little tune about Charlotte, like he did last time.
WEDNESDAY
LAST COMIC STANDING
Winners of the Emmy-nominated NBC show are joined by other professional comics from the program for a night of laughs at the Knight Theater. The show has helped launch the careers of Amy Schumer, Gabriel Iglesias, and Iliza Shlesinger.
ART + APERITIF
ArtPop is a program that promotes local artists' works on billboards. On the first and third Wednesdays every month, Art + Aperitif invites the artists behind the billboards to speak about their work.
THURSDAY
REDUCED SHAKESPEARE COMPANY'S THE COMPLETE HISTORY OF COMEDY (ABRIDGED)
From the works of Shakespeare himself to Charlie Chaplin and The Daily Show, the cast will break down the history of comedy. If you think this show will have even a hint of seriousness, the joke's on you.
JIM JEFFERIES
Aussie comic Jim Jefferies is not known for subtlety. He tackles social issues with a beloved crassness. Even his acting credits are blunt, as evidenced by his starring role in the new film, Me and My Mates vs The Zombie Apocalypse.
JIM NORTON
While working for years as the third mic on the radio program The Opie & Anthony Show, Norton maintained a rigorous stand-up schedule. Even after becoming co-host of the show—now called Opie with Jim Norton—in 2014, he still tours the country, sharing stories and disdainful reactions to political correctness.