Weekday Arts Events (Nov. 7-10)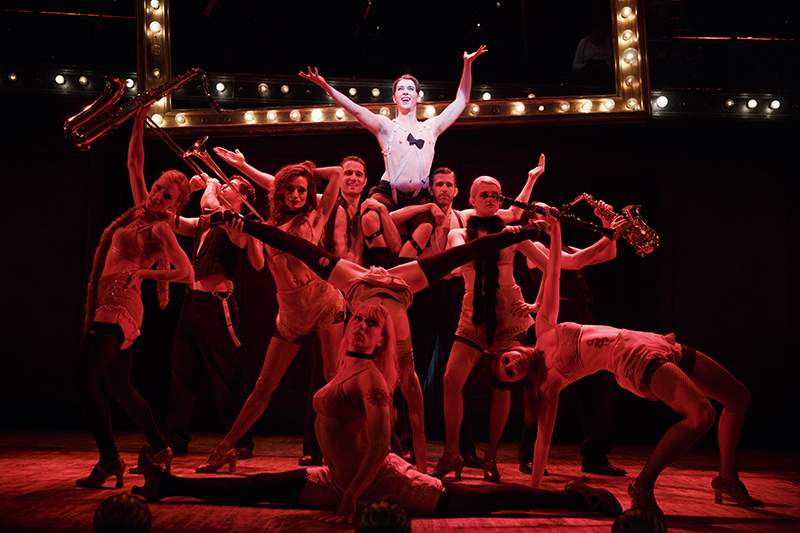 MONDAY
LIBERTY WALK
This self-guided tour is free. Stroll through uptown to the 18 points that comprise the Liberty Walk, touring the early history of the region through markers and text. Pick up a brochure at the Visitor Info Center at 501 S. College St. (in the Charlotte Convention Center) or at the Levine Museum of the New South. Or, just start in front of the Wells Fargo Plaza at 301 S. Tryon St., and follow the markers for a trip through the city's Revolutionary War days. A "Charlotte Liberty Walk" app is available at handheldhistory.com to help you along.
TUESDAY
CABARET
The Tony-winning theatrical classic comes alive again for this touring production, based on the visionary production helmed by Sam Mendes and Rob Marshall. The fictional Kit Kat Klub travels to Charlotte as part of the PNC Broadway Lights season.
YOU CAN'T TAKE IT WITH YOU
Theatre Charlotte takes on a 1937 Pulitzer Prize-winning comedy with zany extended family members and a tale of love. This theater company has been a part of the community for 89 years.
WEDNESDAY
ERIC JOHNSON
The "Cliffs of Dover" guitarist brings the rock to the intimate McGlohon Theater. (He won a Grammy for that song, a popular tune for anyone who's played the video game Guitar Hero III.) The Austin, Texas, native has released eight records of instrumental music.
FIRST DATE
This Broadway musical is sure to be a hit in a city full of singles. Tackling the awkwardness of blind dates, the show could bring some self-awareness to your own outings. If you're married, you can revisit the days that are—thankfully—behind you.
THURSDAY
GRAND CONCOURSE, BY HEIDI SCHRECK
Charlotte's Three Bone Theatre presents this exploration of faith and forgiveness, by playwright and Obie Award-winning actress Heidi Schreck. The play, set against the backdrop of a Bronx soup kitchen, is rated "R."
LARK & KEY GALLERY AND BOUTIQUE
This South End gallery displays paintings and functional art, highlighting the works of national artists as well as local and regional creators. Holiday Showcase, NOV. 4 THROUGH DEC. 31, brings seasonal works to gallery visitors. Traditional artwork, pottery (decorative and functional), jewelery, and glass are featured.