Weekday Arts Events (Oct. 17-20)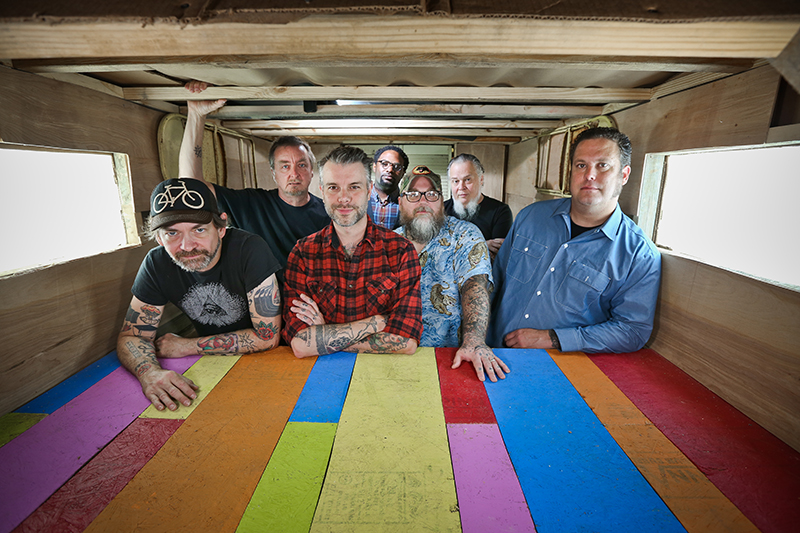 MONDAY
DSP WOMEN ENTREPRENEURS IN BUSINESS AND ARTS SPEAKERS SERIES
PR pro Rachel Sutherland takes the mic at Charlotte Art League for a talk, presented by Donna Scott Productions.Sutherland's talk is titled "Selling Your Strongest Self: Cut The Bullsh*t!"
LUCERO & CORY BRANAN
Here comes a rowdy one at NoDa's biggest music venue. From this alt-country pairing, expect a night of drinkin' songs, and well, lots of actual drinkin'.
TUESDAY
HENRY ROLLINS
Few have made the leap from punk icon to broadcaster, spoken word artist, actor, and comedian. In fact, I can only think of one: Henry Rollins, the one-time Black Flag singer responsible for some of the genre's greatest records. Expect the artist to offer both storytelling and subversive social commentary.
WEDNESDAY
FIRST DATE
This Broadway musical is sure to be a hit in a city full of singles. Tackling the awkwardness of blind dates, the show could bring some self-awareness to your own outings. If you're married, you can revisit the days that are—thankfully—behind you.
JERALD MELBERG GALLERY
This Cotswold gallery has served the community for more than 30 years. Before that, owner Jerald Melberg was a curator for the Mint Museum at its original Randolph Road location. Check out work from gallery artist and abstract painter Lee Hall THROUGH NOV. 5. The artist explores color and nature through her landscapes.
THURSDAY
CHARLOTTE BALLET FALL WORKS
Ohad Naharin, the Israeli choreographer, visits Charlotte for the first time with his signature "Gaga" movement language on display with the work "Minus 16." Also look for Dwight Rhoden's "The Groove," a "party ballet" piece built around house music of the 1980s.
LARK & KEY GALLERY AND BOUTIQUE
This South End spot offers both paintings and functional art, with featured artists from all over (though often hosting local creators). Myth Makers THROUGH OCT. 29 has work from artists like Duy Huynh, Janet Eskridge, Sarah Kaufman, and Vicki Sawyer. Mixed-media, sculpture, and paintings are among the mediums used in this show.