Weekday Arts Events (Oct. 26-29)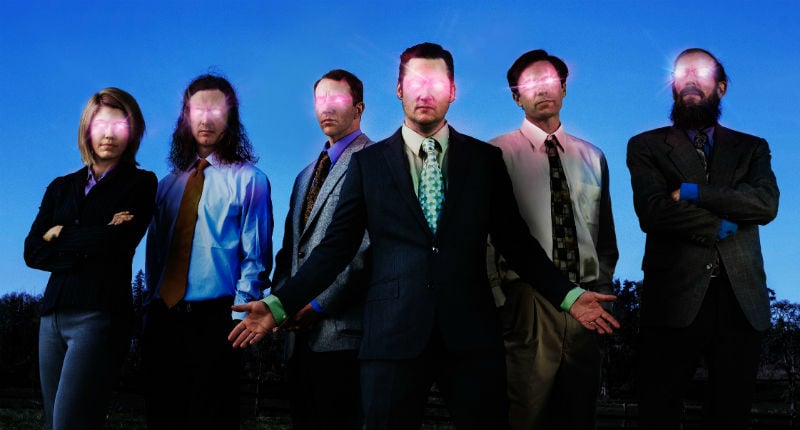 MONDAY
JERALD MELBERG GALLERY
For more than 30 years, the Jerald Melberg Gallery has represented the art buyers' market in Charlotte. The gallery currently occupies a spot in a Cotswold plaza, packing the space during its opening weekends for exhibitions. The Susan Grossman exhibition runs through October. Her charcoal and pastel renderings are mostly black and white, with flashes of color for a cinematic vibe.
TUESDAY
MODEST MOUSE
This band has been a force in indie rock since emerging out of the Seattle music scene in the early 1990s. The group's sixth record, Strangers to Ourselves, came out this year and featured the chart-topping single "Lampshades on Fire."
BABES IN TOYLAND
This Minneapolis-born punk act has been at it since 1987. Members reunited last year and began playing shows, joined by Kitten Forever for this tour. Upon the reunion, the trio in Babes in Toyland are said to be writing new music again.
WEDNESDAY
YONDER MOUNTAIN STRING BAND
YMSB has been combining bluegrass and jam music for the past 17 years. The band's newest LP, Black Sheep, was released last summer. The Henhouse Prowlers joins them (and as you can guess from the name, also play bluegrass).
CHVRCHES
Forget the acoustic instruments for one night, and head to the NC Music Factory for some synthpop from Chvrches (pronounced "churches," by the way). The band's second LP, Every Open Eye, was set for release in September.
BAD JEWS
The warring cousins trope goes back to the early days of theater, but it's not often utilized with such a funny script. In this critically acclaimed comedy, cousins fight over their late grandfather's Chai necklace.
THURSDAY
DONNELL RAWLINGS
Chappelle's Show not only raised the profile of its star, but it created a following for the cast of regulars who appeared in sketches. A longtime comic, Rawlings still gets called "Ashy Larry" on the street, even though it's been years since he played the character on the Comedy Central show.