Weekday Arts Events (Sept. 14-17)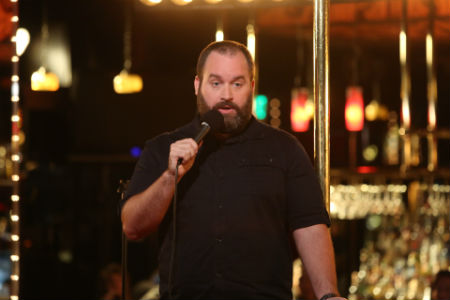 The ASC has its own line-up of events as part of Cultural Free for All this week. Read more about that here. Otherwise, check out other offerings in town below.
MONDAY
LIBERTY WALK
Fifteen sites uptown are represented in the Liberty Walk, an interactive tour of bronze markers telling the early history of Charlotte and Mecklenburg County. Pick up a brochure at the Visitor's Information Center at 330 S. Tryon St., or just start in front of the Wells Fargo Plaza at 301 S. Tryon St., and follow the markers in the pavement for a trip through the historical adventure of the city's Revolutionary War days. A "Charlotte Liberty Walk" app is available at handheldhistory.com to help you along.
TUESDAY
TOM SEGURA
Segura's a fixture on The Bob and Tom Show, Ron and Fez, and other radio programs, as well as podcasts like The Joe Rogan Experience and The Crabfeast. See why he keeps getting invited back with this fresh set.
WEDNESDAY
LA CAGE AUX FOLLES
The revivals of this comedy-musical keep adding Tony Awards to the collection. The owner of a drag club tries to hide his relationship with another man from his son, who brings home his fiancee. The potential in-laws turn out to be ultra-conservatives.
BONUS PICK: THE PATRON SAINT OF LOSING SLEEP
Call center rep Ada has insomnia. Things get complicated when a caller's drama enters her life. Actor's Theatre of Charlotte hosts this comedy-drama.
THURSDAY
CIEL GALLERY
Ciel Gallery is a combined teaching space and mosaic gallery in the South End district. Paintings, mosaics, photography, jewelry, pottery, sculpture, and more are featured each month. Inhabit is the September show. From the Ciel Gallery: "The concept of Inhabit becomes a point of departure ranging from [Jean] Cauthen's depictions of neighborhoods and abstracted forest interiors to [Jonathan] Grauel's more fantastic village views."