Weekday Arts Events (Sept. 21-24)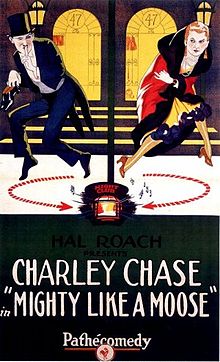 MONDAY
NASCAR HALL OF FAME
Off the track, this NASCAR site takes visitors behind the scenes. Stand by the vehicles and artifacts that represent the sport's history. From the Garage: Street Rides of NASCAR Stars (through Dec. 31) showcases vehicles collected by some of NASCAR's biggest names, such as Joey Logano's 1937 Rat Rod Pickup Truck.
TUESDAY
SILENT FILM & JAZZ: THE ETHAN USLAN SHOW
Uslan provides some ragtime piano to accompany a movie starring silent film star Charley Chase. Mighty Like a Moose is a comedy released in 1926. The narrative follows a husband and wife who have plastic surgery without telling each other.
WEDNESDAY
OVER THE RHINE
The Ohio-born Americana act, active since the late 1980s, is named after a neighborhood in Cincinnati. Fun fact: The band has toured so much with Cowboy Junkies, its musicians are considered "adjunct" members of the alt-country group.
MOTORHEAD
The U.K. outfit combine punk and heavy metal, but figurehead Lemmy prefers the "rock 'n' roll" moniker. Forty years in, they haven't slowed down.
THURSDAY
LUKE BRYAN
A decade ago, he was penning hits for Travis Tritt. Now Bryan is one of the biggest acts in country. He brings songs from his newest album, Kill the Lights.
ONE MAN BREAKING BAD
You can read a recent piece about the show here. The premise is simple: one man, acting out the entirety of Breaking Bad and all of its characters. If you've seen the show, this humorous riff by Miles Allen sells itself.