Weekday Arts Events (Sept. 5-8)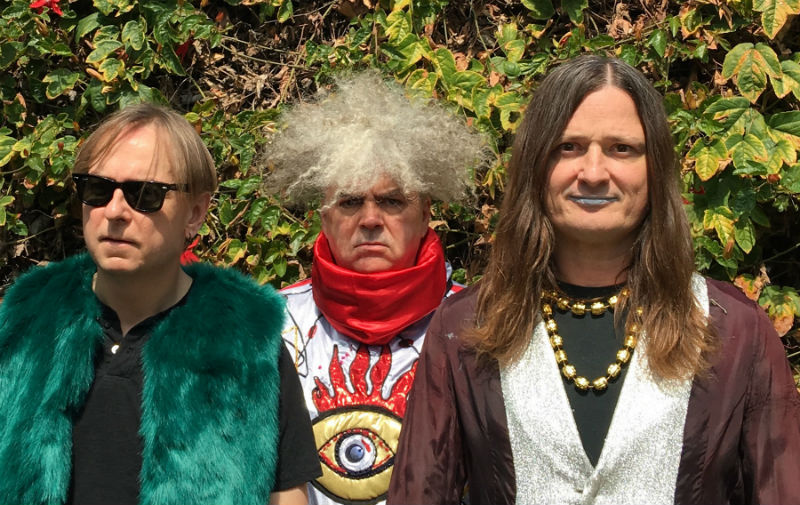 MONDAY
LIBERTY WALK
This self-guided tour for history buffs is free. Stroll through uptown to the 18 points that comprise the Liberty Walk, touring the early history of the region through markers and text. Pick up a brochure at the Visitor Info Center at 501 S. College St. (in the Charlotte Convention Center), or just start in front of the Wells Fargo Plaza at 301 S. Tryon St., and follow the markers for a trip through the historical adventure of the city's Revolutionary War days.
TUESDAY
MELVINS
Buzz Osborne, or King Buzzo to fans, is the patriarch of the "sludgy" rock sound. For the unfamiliar: The adjective refers to tunes that adds slower tempos, harsh noise, and heavy distortion to the templates of punk or metal sounds. They've been cited as an influence for bands like Soundgarden and even Nirvana.
WEDNESDAY
GIPSY KINGS
This ensemble, consisting of eight members from two families, is known for taking Catalan rumba to the mainstream. The genre took classical flamenco and transformed it into pop-friendly, dancey numbers, packaged for massive crowds.
KEN VAN SICKLE: LA VIE BOHÈME
The opening for the newest Soco Gallery show arrives Wednesday. New York-based photographer Ken Van Sickle is featured in a solo, retrospective show. From the gallery: "As an artist grounded in the importance of an artwork's composition over its subject, Van Sickle's images of the romantic, evanescent moments of bohemian life in the 1950s and 1960s survive today as narratives of the post­war world."
JERALD MELBERG GALLERY
This Cotswold gallery has served the community for more than 30 years. Before that, owner Jerald Melberg was a curator for the Mint Museum at its original Randolph Road location. The gallery is known for showing works from seasoned and internationally recognized artists, but in an unprecedented move, Two to Watch (through Sept. 10) highlights painter Nicholas Napoletano and sculptor Matthew Steele, two young artists who reside in Charlotte.
THURSDAY
RIVER JAM
(through Sept. 29) On Thursdays and Saturdays during the summer, River Jam offers free outdoor music at the U.S. National Whitewater Center. This month's lineup includes The Hip Abduction (Sept. 1), The Trongone Band (Sept. 3), Dangermuffin (Sept. 8), Billy Strings (Sept. 10), Sol Driven Train (Sept. 15), Dank (Sept. 17), Reverend Peyton's Big Damn Band (Sept. 22), and Seth Stainback & Roosterfoot (Sept. 29).
YIASOU GREEK FESTIVAL
Each year, thousands descend upon the Dilworth neighborhood for Greek food, dancing, fellowship, and games. Sampling the Baklava was one of our 50 Things Every Charlottean Should Do in 2014.
DADA SOIREE
The varied show, which began after a conversation during a Charlotte Arts Chat meeting, is described as featuring "established, mid-career, and barely emerging artists of multiple disciplines have come together to show work, side by side, to demonstrate art in conversation with itself."