Weekend Ahead: March 11-13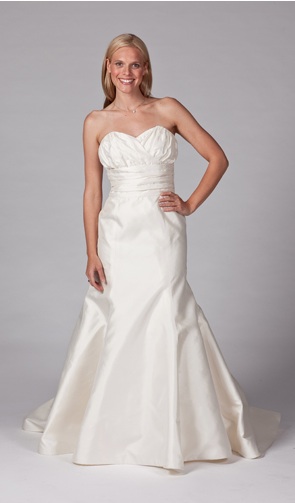 While most of Charlotte will be traipsing around on the St. Patrick's Day bar crawl tomorrow all over uptown, you've got some serious bridal business to take care of—finding your gown! Two trunk shows will offer that opportunity.
Today and tomorrow stop by Dilworth bridal boutique J. Major's (say hi to my fab friends C.J. and her team for me, too!) and view gorgeous gowns with details like scalloped lace and pleated tulle from the Lea-Ann Belter bridal collection. 2400 Park Road, Suite G, 704-372-0082, jmajors.com
What started as just a line of bridesmaids dresses has blossomed into a full collection for brides, too. Simple and sophisticated, period. See styles of both at Charlotte's only uptown bridal boutique (did you see they were in this month's Luckymagazine!? Woo hoo!) today and tomorrow. 221 South Tryon Street, Suite 200, (704) 333-0377, haydenolivia.com
Appointments are requested at both boutiques—especially on the weekends—so give them a call!
Happy gown hunting!