Weekend Ahead: March 5-7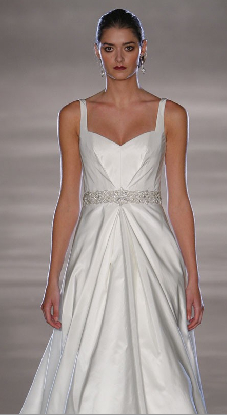 Still on the search for your wedding gown, reception dress, or bridal accessories for your big day? Hayden Olivia Bridal in uptown will be hosting an Anne Barge Bridal trunk show through March 15. Make your appointment with Laura or Heather. (Plus, while there, check out the fabulous fascinators and hair accessories.)
Barge, an Atlanta native, started designing wedding gowns more than twenty years ago when she attended a Priscilla of Boston trunk show (sketchbook in hand, mind you) and introduced herself to then head designer, Jim Hjelm. She was offered an apprenticeship on the spot.
In 1999, she launched the Anne Barge bridal line (now comprised of three collections La Fleur, Couture, and Black Label), and I stare in awe at each and every gown—gorgeous, timeless and elegant.
Appointments for trunk shows are limited and book very quickly so call ahead to make an appointment! 704-333-0377.
That's all I've got for the brides-to-be for the weekend, so take it easy! There's much more going on next week!