Weekend Arts Events (April 1-3)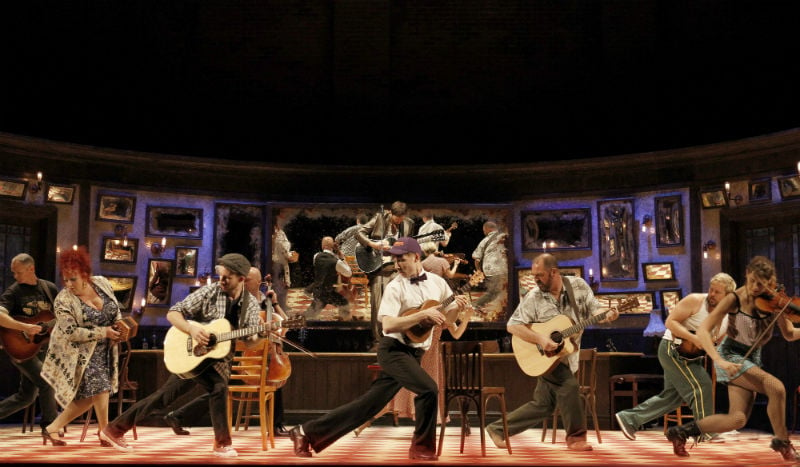 FRIDAY (April 1)
JAZZ AT THE BECHTLER
"Tribute to Milt Jackson and Modern Jazz Quartet" has the Ziad Jazz Quartet and guest vibraphonist Jon Metzger honoring the Modern Jazz Quartet. (The titular Jackson was the vibraphonist for the famous jazz group.)
CHARLOTTE SYMPHONY POPS: BOND AND BEYOND
The Pops series is back. But it's not a modern pop artist joining the orchestra this time: It's singer Hilary Kole singing the most famous works from the James Bond movies. Mission Impossible and Austin Powers score selections are also thrown in there. Pops is informal, but you might need a tux for this one, gentlemen.
CHARLOTTE STORYTELLERS SHOWCASE: GROWING PAINS
"Growing Pains" is the theme of this two-night showcase at Union Shop Studio. Eight storytellers provide coming-of-age stories, with audience members encouraged to BYOP (bring your own pillows).
THE TAMING
It was only last year when Donna Scott Productions first staged pop-up theater at Charlotte Art League, a South End space intended for visual art studios and exhibitions. In this piece from 2015, Scott recounts those first few shows in the nontraditional space. "I'd like to think think we're building a model," she said then. "I think sharing space is the way to go in the future. Because as Charlotte continues to grow and change, space is going to becoming only harder to find and afford." We recently caught up with DSP, which just began an official residency in the space. The theater company tackles the comedy The Taming next. Here, find four facts about the production and this ongoing arts partnership.
SATURDAY (April 2)
ONCE
The energetic musical, based on the Glen Hansard/Marketa Irglova film, returns to Charlotte. The song-filled story about a complex and blossoming relationship comes as a Broadway Extra for Blumenthal's 2015-2016 season.
CHARLOTTE SYMPHONY LOLLIPOPS: NATURE TALES
Norman Huynh conducts this symphony performance, which pairs the orchestra with puppeteer Victor Yerrid. Yerrid entertained millions as a member of the Jim Henson Company and Sesame Street teams.
KRIS ALLEN
Allen's post-American Idol career has included four LPs, with the newest being Letting You In. This tour is supporting that record, with singer-songwriter Sean McConnell opening.
CIEL GALLERY
​Ciel Gallery is a combined teaching space and mosaic gallery in South End that showcases paintings, mosaics, photography, jewelry, pottery, sculpture, and more each month. The April show is juried and titled 7th Annual Back to the Garden, a "fanciful art gathering of flora, fauna, philosophy, and whimsy." Art classes are available for all ages and levels.
SUNDAY (April 3)
THE MIRACLE WORKER
(through April 3) This classic tale describes the relationship between teacher Annie Sullivan and Helen Keller, who struggled with deafblindness. The play and film were informed by Keller's autobiography, The Story of My Life.
MINT MUSEUM UPTOWN
The offshoot of its sister location on Randolph Road, the Mint Museum Uptown has a renowned craft and design exhibit that showcases works in a variety of materials, as well as collections of American, contemporary, and European art. Here & Now: 80 Years of Photography at the Mint (April 16-Sept. 18) features nearly 100 photos taken only from the permanent collection of the Mint Museum.