Weekend Arts Events (Aug. 19-21)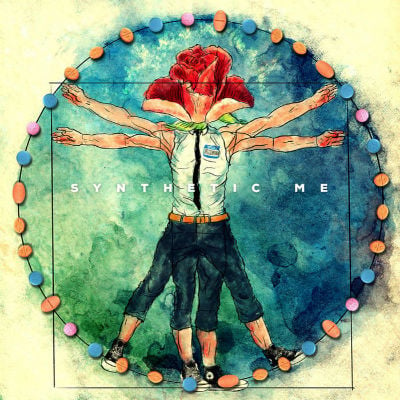 FRIDAY
THE JAZZ ROOM
The monthly series spotlights jazz legends, as emulated by current artists. For August, trumpeter Jon Thornton does Chet Baker, who was recently portrayed by Ethan Hawke in the indie biopic Born to Be Blue.
NOVACANCY: QUEENIE'S FAREWELL BLOCK PARTY
Visit the South End Motel, constructed inside C3 Lab, one more time before this projects ends. In a series of performances by TAPROOT, through Aug. 20, see what the Charlotte ensemble has been concocting over the past couple months. From the event's page: "Developed as a site specific work in collaboration with the visual artists from NoVacancy, Block Party invites you into a totally immersive, sensory performance experience that explores the changing face of Charlotte neighborhoods. Performances happen inside of an art installation developed by four different Charlotte artists."
JAGGERMOUTH
Charlotte's Jaggermouth mixes several strains of rock for a driving, catchy sound. They're joined by Elonzo Wesley and Sinners & Saints.
SATURDAY
PATRICK DAVIS
One of Charlotte's most intimate venues hosts the singer-songwriter, a native of Camden, South Carolina. Last year, Davis garnered praise for a tribute song following the tragic shootings of nine at a Charleston church.
ELIZARDI CASTRO SOLO!
The New York City-raised comic's Solo is self-billed as "a show about fears, tears and the laughter needed to overcome it all." The show is presented by the Puerto Rican Cultural Society.
RIVER JAM
(through Sept. 29) On Thursdays and Saturdays during the summer, River Jam offers free outdoor music at the U.S. National Whitewater Center. Check out the center's selection of food and beer and kick back. This month's lineup includes The Show Ponies (Aug. 4), Parsonsfield (Aug. 6), Davy Knowles (Aug. 11), Jarekus Singleton (Aug. 18), Amigo (Aug. 20), The Accomplices (Aug. 25), and The Mike Strauss Band (Aug. 27).
SUNDAY
CHARLOTTE PRIDE FESTIVAL & PARADE
The annual pride festival returns, promising even bigger attendance numbers than previous years. The festival for the 2-day event is focused in the South Tryon Street area.
HARVEY B. GANTT CENTER FOR AFRICAN-AMERICAN ARTS + CULTURE
Once called the Afro-American Cultural Center, this museum opened in the 1970s and jumped around to different venues before settling in its current South Tryon Street location in 2009. Shaping the Vessel: Mascoll + Samuel (through Jan. 16) displays 20 wood works created by John Mascoll and Avelino Samuel with a lathe and other tools. Nellie Ashford: Through My Eyes (through Jan. 16) focuses on the folk art of the titular artist, a Charlotte native who explores identity and community through her works.
LIBERTY WALK
This self-guided tour for history buffs is free. Stroll through uptown to the 18 points that comprise the Liberty Walk, touring the early history of the region through markers and text. Pick up a brochure at the Visitor Info Center at 501 S. College St. (in the Charlotte Convention Center), or just start in front of the Wells Fargo Plaza at 301 S. Tryon St., and follow the markers for a trip through the historical adventure of the city's Revolutionary War days. A "Charlotte Liberty Walk" app is available at handheldhistory.com to help you along.