Weekend Arts Events (Dec. 9-11)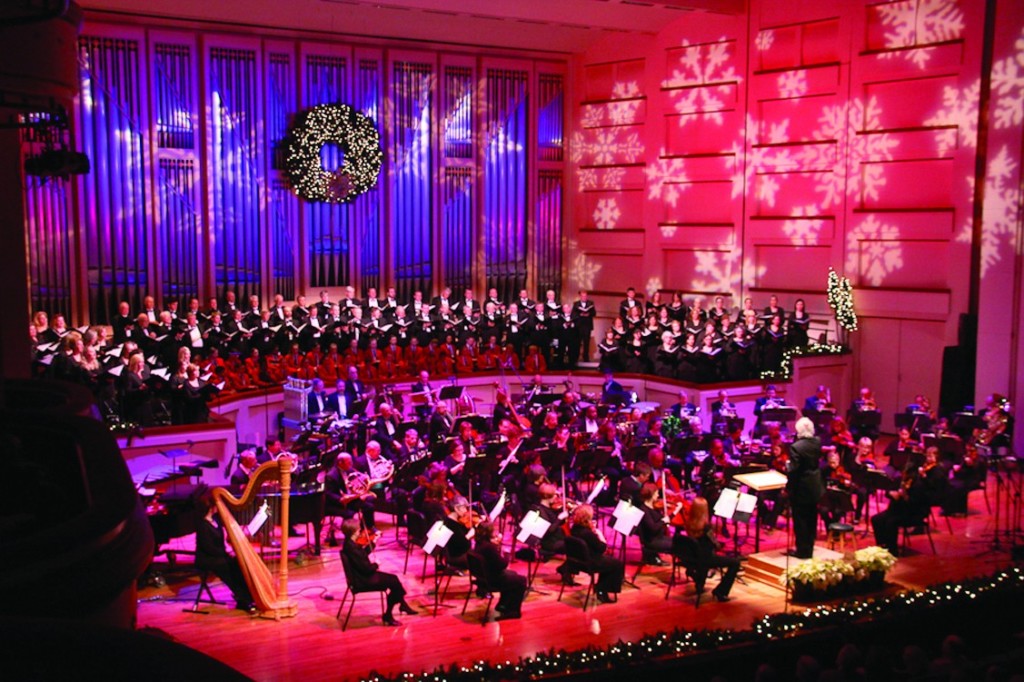 FRIDAY
THE BEST CHRISTMAS PAGEANT EVER: THE MUSICAL
This staging at the Children's Theatre of Charlotte is a world premiere. This comedy-musical is adapted by Jahnna Beecham and Malcolm Hillgartner, from the classic book of the same name by Barbara Robinson.
CHARLOTTE SYMPHONY POPS: MAGIC OF CHRISTMAS
The symphony says this version of Magic of Christmas is its best yet. Hear "Jingle Bells," "Sleigh Ride," and others with accompaniment from gospel singer Marsaisa Byrd, the Charlotte Symphony Chorus, the Charlotte Children's Choir, handbell ringers, surprise guests, and Santa Claus himself.
SOULFUL NOEL
OnQ Productions, which celebrates its 10th season this year, brings back its contemporary take on the sounds of the holidays. This fundraiser strings together these tunes with a narrative that explains the meaning of Christmas.
SATURDAY
CLTURE BAZAAR
Charlotte artisans, fashion vendors, and musicians converge at Plaza Midwood's Snug Harbor on Dec. 10 for the CLTure Music and Fashion Bazaar. A mini-market, live art, food, and live music round out the event, with a lineup including Armada Skate Shop, records from Digger's Delight, Buffalo Exchange, Magnolia's Poboy's, artist John Hairston Jr., and music from Charlotte rapper Well$ (along with other performers like Erick Lottary, Jezu$, Shome, and Dorren Pierre).
PARRANDA NAVIDEÑA: 3RD ANNUAL VENEZUELAN CHRISTMAS CELEBRATION
One-time Gran Coquivacoa singer Juan Carlos Arcaya and the band SwinGaitero educate Charlotte on the vibrancy of a Venezuelan Christmas at the Neighborhood Theatre. Also expect traditional dances by Raices Venezolanas, a performance by UltimaNota, traditional food, and more.
TOSCO MUSIC HOLIDAY PARTY
Tosco's music parties are diverse, and the holiday version of this event is, too. More than a dozen performers bring not only Christmas tunes, but Kwanzaa and Hanukkah ones, as well. This is the first year for this event.
NASCAR HALL OF FAME
Operated by the Charlotte Regional Visitors Authority, this 150,000-square-foot complex has a 278-seat theater, more than a dozen historic cars, and the hall where racing greats are inducted. The ongoing Champions exhibit highlights recent winners in NASCAR's three national touring series.
SUNDAY
THE 62ND ANNUAL SINGING CHRISTMAS TREE & THE SINGING CHRISTMAS TREE FOR KIDS
Where else will you see more than 50 singers occupy a 32-foot-tall Christmas tree? This is the 62nd year for this Charlotte tradition, returning with a revue-style program of magic tricks, dance, puppetry, and of course, a tree-full of singers.
A CHRISTMAS CAROL
This 10th anniversary production is the first Charlotte tradition to arrive this season, with Ebenezer Scrooge once again taking the Theatre Charlotte stage. Revisit this holiday classic with a local theater troupe.
CLARA'S TRIP: A CIRQUE & DANCE NUTCRACKER
After stumbling at a Christmas party, Clara LeBlanc makes a trip to the hospital and learns she has a broken ankle. That night, friends and characters invade her dreams. Trippy, man.