Weekend Arts Events (Feb. 19-21)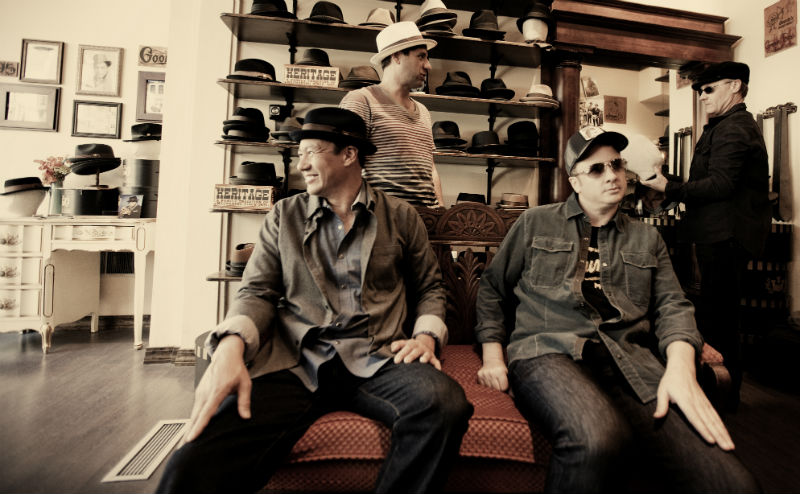 FRIDAY (Feb. 19)
THE JAZZ ROOM: GREG AGID PLAYS BENNY GOODMAN
The Jazz Room is a monthly show at Stage Door Theater that features current jazz performers paying homage to legends. Agid, a New Orleans clarinetist, emulates the "King of Swing" in February's Jazz Room performance.
CHARLOTTE SYMPHONY: GERSHWIN & COPLAND
Pianist William Wolfram joins the symphony to bring the classic pairing of Gershwin and Copland to the stage again. Enjoy Gershwin's "Rhapsody in Blue," Copland's Our Town score, and more.
BIG HEAD TODD & THE MONSTERS WITH MIKE DOUGHTY
Todd Park Mohr is the titular member of this band—though his head size looks normal to me. The songwriter's rock tunes have been used in film, TV, and even the 2008 presidential campaign of Hillary Clinton.
SATURDAY (Feb. 20)
THE BEACH BOYS
Charlotte isn't a city where you'll find a lot of surfboards. But the bouncy and infectious harmonies have found millions of fans in every climate. A note for purists: This show doesn't include Brian Wilson, David Marks, or Al Jardine. But if you're more interested in hearing the classic songs, rather than specific personnel, you'll find what you're looking for with this Ovens Auditorium show. The venue is where the Beach Boys have historically frequented, but they haven't played a show in Charlotte since 2003.
KINDRED: PHOTOGRAPHERS FOCUS ON FAMILY
SOCO Gallery's latest exhibition centers on familial relationships, with artists such as Linda Foard Roberts, Carolyn DeMeritt, and Raymond Grubb taking part in an exhibition curated by Brad Thomas. Four of the six artists featured are based in Charlotte.
DARK STAR ORCHESTRA
Dark Star Orchestra is a known name in rock. Interestingly, it only exists to pull from the thousands of shows played by The Grateful Dead and duplicate one of those setlists each night. For many fans of the Dead, this is how the music lives on.
TOBYMAC'S HITS DEEP TOUR
The Christian hip-hop artist has garnered Grammys and spots on the Billboard charts. In this blockbuster Time Warner Cable Arena show, he'll display why he's been able to stay relevant well past his days with DC Talk.
THE LIGHT FACTORY
This venue's vision statement says, "The Light Factory is committed to photography and film as a means of enriching lives and transforming communities." Poses and Projections: Portraits from the Davidson College Art Collection (Feb. 12-March 25) brings together works from the likes of Andy Warhol and Diane Arbus. Classes include DSLR usage, black and white film photography, and portrait photography.
SUNDAY (Feb. 21)
YANNI
At 61, Yanni is still selling out shows with a blend of classical, smooth jazz, and world music while continuing to have great hair. At the Belk, he'll have one of the best backdrops Charlotte has to offer.
JOURNEY TO OZ
In Journey to Oz, the classic Wizard of Oz narrative is reimagined as an immersive, interactive story in which audience members are assigned characters. The experimental show will be filmed on Feb. 20 and Feb. 21 for archival purposes.