Weekend Arts Events (Feb. 26-28)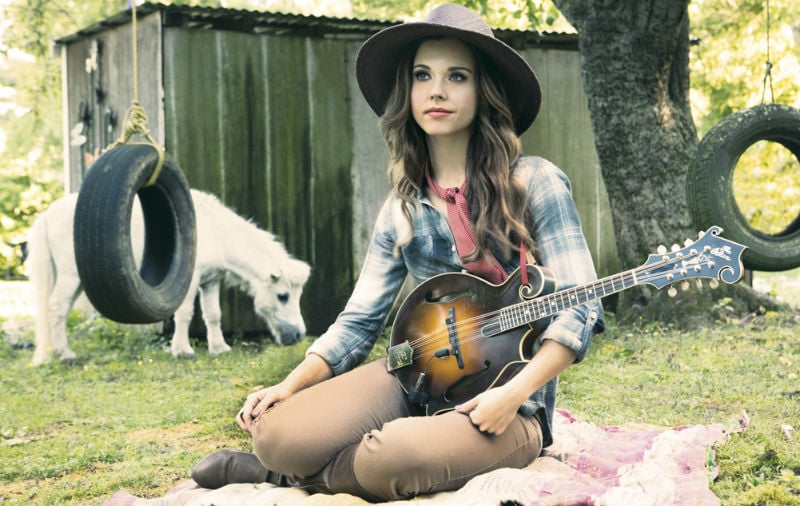 FRIDAY (Feb. 26)
SIERRA HULL
When a child prodigy grows up, he or she can either repeat past efforts or do something wholly new. Now 24, this bluegrass singer/guitarist/mandolinist chose the latter option with the release of Weighted Mind in January.
THE BOOK OF MORMON
This musical is no stranger to walkouts, but it still sells out when it comes to town. The Trey Parker-Matt Stone creation follows missionaries who find themselves at odds with each other and their given mission.
NEW FREQUENCIES AT MCCOLL CENTER
A regional premiere, Stephanie Barber's Daredevils is screened as part of the ongoing New Frequencies series. The experimental film focuses on a writer who interviews an artist and the broader themes of risk-taking and the nature of art.
FATHER COMES HOME FROM THE WARS (PARTS 1, 2, & 3)
This epic spans the Civil War through the eyes of a slave who fights for the Confederacy in exchange for a promise of freedom. The story was written by Pulitzer winner Suzan-Lori Parks.
DRU HILL
Sisqo and the gang mark 20 years as an ensemble with this tour. Relive those '90s R&B hits, like "In My Bed" and "How Deep Is Your Love," with this Amos' Southend show. The group's joined by Shableek and DJ S&S.
SATURDAY (Feb. 27)
VOCALOSITY
Thanks in part to the movie, Pitch Perfect, a capella is still moving and shaking on stages across the world. Deke Sharon, one of the minds behind that film and TV's The Sing-Off, is the artistic producer for this pop show.
AN EVENING WITH PATTI LABELLE
This R&B singer has been a staple of the genre since the doo-wop days of the 1960s. She's remained in the spotlight through tours and acting appearances in shows like American Horror Story: Freak Show and A Different World.
JOURNEY TO OZ
In Journey to Oz, the classic Wizard of Oz narrative is reimagined as an immersive, interactive story in which audience members are assigned characters. The experimental show will be filmed on Feb. 20 and Feb. 21 for archival purposes.
SUNDAY (Feb. 28)
LEVINE MUSEUM OF THE NEW SOUTH
History is complex, and there are countless perspectives on the South's most significant events. The Levine not only puts those events in context, but it offers multimedia exhibits, forums, and artistic expressions that are tethered to our past. LAST CHANCE: Giving Back: The Soul of Philanthropy Reframed and Exhibited, Pop-Up, Abridged Edition (through Feb. 28) displays 20 black-and-white photographs and narratives that highlight acts of generosity in the African-American community. ¡NUEVOlution! Latinos and the New South (through Oct. 30) examines the rise of Latino populations in Charlotte and other Southern cities, and how the Hispanic population will help shape the future of the South.
BECHTLER MUSEUM OF MODERN ART
The Bechtler is more than just a rolling roster of fine art exhibitions. Films, chamber music, and presentations tie into the works, with jazz concerts as a separate monthly offering. Sam Francis: Rapid Fluid Indivisible Vision (through March 7) explores the work of the abstract expressionist artist, regarded as a leading interpreter of color and light. On Family Day Feb. 13, the museum will provide hands-on activities for kids based on Francis' artistic techniques.