Weekend Arts Events (Feb. 5-7)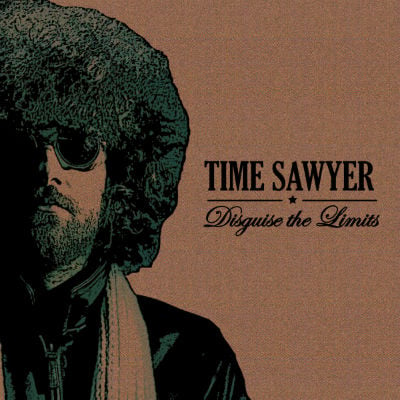 FRIDAY (Feb. 5)
JAZZ AT THE BECHTLER: JAZZ FOR LOVERS
Toni Tupponce returns with vocals to accompany the sounds of the Ziad Jazz Quartet. This magazine awarded her the "sexiest voice in Charlotte" back in 2006. I was once awarded "Most Changed Since 9th Grade."
CHARLOTTE SYMPHONY: MOZART CLARINET CONCERTO
The famed concerto is offered alongside selections from Prokofiev's Romeo and Juliet and Larsson's A Winter's Tale. Michael Collins is featured on clarinet, with Christopher Warren-Green conducting.
THE IMPORTANCE OF BEING EARNEST
Renowned Irish writer Oscar Wilde wrote this play in 1895, and Theatre Charlotte first performed it in 1934. The social comedy remains a fixture for theater groups of every level.
LEVINE MUSEUM OF THE NEW SOUTH
History is complex, and there are countless perspectives on the South's most significant events. The Levine not only puts those events in context, but it offers multimedia exhibits, forums, and artistic expressions that are tethered to our past. Giving Back: The Soul of Philanthropy Reframed and Exhibited, Pop-Up, Abridged Edition (through Feb. 28) displays 20 black-and-white photographs and narratives that highlight acts of generosity in the African-American community. ¡NUEVOlution! Latinos and the New South (through Oct. 30) examines the rise of Latino populations in Charlotte and other Southern cities, and how the Hispanic population will help shape the future of the South.
SATURDAY (Feb. 6)
JIMMY WEBB: THE GLEN CAMPBELL YEARS
A renowned songwriter, Webb pulls from his decades-long creative relationship with Campbell in this event. Webb uses songs, video clips, and storytelling to track this enduring collaboration from its inception.
TIME SAWYER
After playing the Neighborhood Theatre in October, Time Sawyer brings its hailed folk-rock sound back to the venue. The band's frequent presence here is natural, with its hometown of Elkin only 75 miles away.
AN EVENING WITH STANLEY CLARKE
Clarke, the legendary jazz bass player and composer, has received four Grammys and genre-specific honors like the Miles Davis Award. After five decades on stage, he still shares his gifts in live settings.
THE CHILDREN OF CHILDREN KEEP COMING
This production is adapted from the epic poem on the African-American experience by Russell L. Goings. Quentin Talley directs that story for the stage.
SUNDAY (Feb. 7)
MINT MUSEUM UPTOWN
The offshoot of its sister location on Randolph Road, the Mint Museum Uptown has a renowned craft and design exhibit that showcases works in a variety of materials, as well as collections of American, contemporary, and European art. From New York to Nebo: The Artistic Journey of Eugene Thomason (through March 27) chronicles the painter's life through about 40 examples of his work. The pieces are owned by The Johnson Collection, which specializes in Southern art. Viva Moschino! (through April 3) focuses on the designs of Italy's Franco Moschino, a fashion legend, between 1983 and 1994.
LIBERTY WALK
This self-guided tour for history buffs is' free. Stroll through uptown to the 15 points that comprise the Liberty Walk, touring the early history of the region through markers and text. Pick up a brochure at the Visitor's Information Center at 330 S. Tryon St., or just start in front of the Wells Fargo Plaza at 301 S. Tryon St., and follow the markers in the pavement for a trip through the historical adventure of the city's Revolutionary War days. A "Charlotte Liberty Walk" app is available at handheldhistory.com to help you along.