Weekend Arts Events (Jan. 1-3)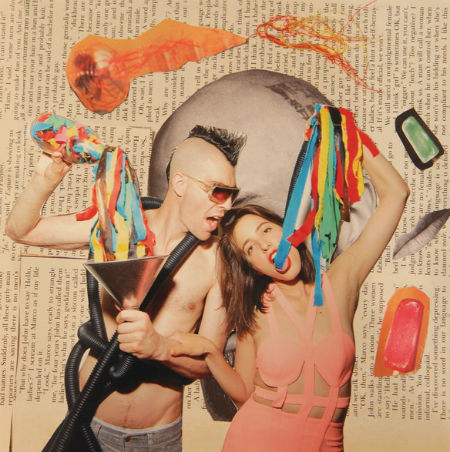 FRIDAY
T.J. MILLER
Whether it's the stage or HBO's Silicon Valley, T.J. Miller has become a trusted brand in comedy. In a special New Year's Day show, Miller returns to the Comedy Zone with his signature storytelling and observation.
HANK & CUPCAKES
Electropop act Hank & Cupcakes is a duo based in Brooklyn, New York. Monster Crux and Sext Message are also on the bill for this New Year's Day celebration. Start 2016 with some rock-tinged, danceable tunes.
THE HIP HOP NUTCRACKER
Putting a contemporary beat to Tchaikovsky is a novel approach, as are the additions of breakdancers, MCs, and DJs. See The Nutcracker through a different lens.
CHARLOTTE MUSEUM OF HISTORY
A colonial home and its grounds are the backdrop for this museum. Built in 1774, the 5,000-square foot Hezekiah Alexander House is the oldest surviving structure of its kind in Mecklenburg County. Guided tours are available throughout the grounds. Enter The Dragon: A Contemporary Chinese and Chinese American Art Exhibit (through May 31) is a series of solo art exhibits of prominent Chinese and Chinese-American artists.
THE LIGHT FACTORY
This venue's vision statement says, "The Light Factory is committed to photography and film as a means of enriching lives and transforming communities." Connie Thalken: Eyes Open Slowly (through Jan. 29) displays the work of the photographer and multimedia artist, who often uses animals and the natural world in her exhibits. In this show, Thalken uses taxidermy photos to examine the "often paradoxical relationship between human and animal."
SATURDAY
SACRAMENTO
They're called "Sacramento," but they're from here. The rock act, which cites Queens of the Stone Age, My Morning Jacket, and Snarky Puppy as favorites, is joined by Charlotte staple Crackers& Snackmeat. The latter is the house band for Crazy Late Show with Johnny Millwater.
LACA PROJECTS
This Latin American arts center, which includes a gallery, studios, and food concepts, is five minutes west of uptown in the FreeMoreWest neighborhood. Vicente Hernández Of The Real and Magnificent (through Jan. 9) focuses on the Cuban painter and his talent for the surreal. This is his first Charlotte exhibition.
JERALD MELBERG GALLERY
For more than 30 years, the Jerald Melberg Gallery has represented the art buyers' market in Charlotte. The gallery currently occupies a spot in a Cotswold plaza, packing the space during its opening weekends for exhibitions. Painter Brian Rutenburg (exhibit: Camellia, ending on Saturday) is a native of South Carolina and known for intensely colored, abstract landscapes.
SUNDAY
KINKY BOOTS
This Tony winner for "Best Musical" concerns the embattled owner of a shoe factory. Things change when Lola arrives on the scene, looking for some new stilettos.
BECHTLER MUSEUM OF MODERN ART
The Bechtler is more than just a rolling roster of fine art exhibitions. Films, chamber music, and presentations tie into the works, with jazz concerts as a separate monthly offering. Portraying the Patron: Andy Warhol and the Bechtlers (through Jan. 18) displays the interaction between the famed art patrons and the pop-art legend in 1973. Sam Francis: Rapid Fluid Indivisible Vision (through March 7) explores the work of the abstract expressionist artist, regarded as a leading interpreter of color and light.