Weekend Arts Events (Jan. 13-15)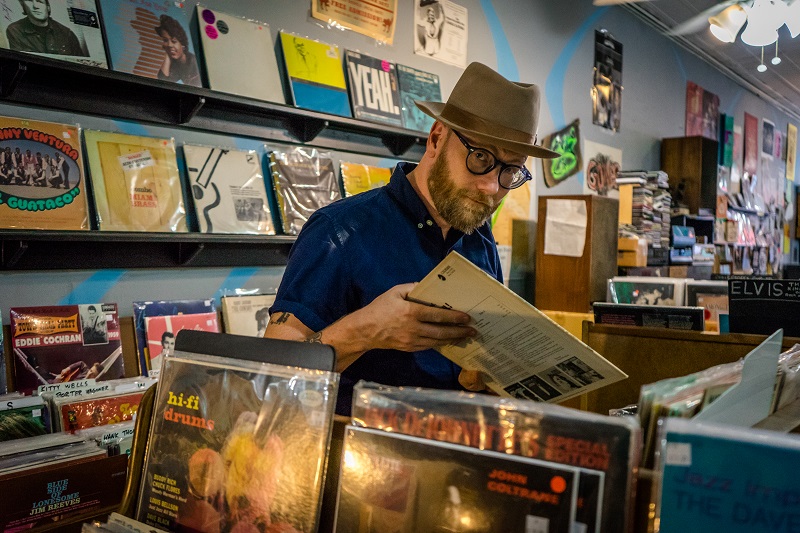 FRIDAY
CHARLOTTE SYMPHONY: STAR WARS THE MUSIC!
Forty years after Star Wars: A New Hope hit theaters for the first time, hear Charlotte's symphony perform the famed scores from the franchise. Christopher James Lees conducts this program, which has selections from all seven films. I would say bring your lightsaber, but I'm pretty sure you can't bring weapons into the Knight Theater, if they are from a long time ago in a galaxy far, far away.
SUSTO
The Charleston act's I'm Fine Today Tour rolls through the Visulite Theatre. Charlotte singer-songwriter Jason Scavone opens for the indie-Americana band.
14TH LEGACY OF BLACK WOMEN FILM SHOWCASE
Deltas of Charlotte Foundation presents this collection of short films, from both local and national indie creators. Though, a warning: This is rated a "NC-17" event by organizers. As described by the festival: "The films are primarily written, produced, directed and/or feature black women."
SATURDAY
CHARLOTTE SYMPHONY: LEMONY SNICKET'S "THE COMPOSER IS DEAD"
This narrator-led composition is a murder mystery in which kids can be introduced to the instruments used in an orchestra. Drew Allison and Grey Seals Puppets, along with the CSO, bring the tale to life.
MIKE DOUGHTY WITH WHEATUS
Doughty, once the frontman of the 1990s rock group Soul Coughing, is a singer-songwriter touring on his newest LP, The Heart Watches While the Brain Burns. Wheatus, responsible for the huge 2000 single "Teenage Dirtbag," also plays.
HARVEY B. GANTT CENTER FOR AFRICAN-AMERICAN ARTS + CULTURE
Named for Harvey Gantt, the first African-American mayor of Charlotte, this 46,500-square-foot museum celebrates the contributions of Africans and African-Americans to American culture. Shaping the Vessel: Mascoll + Samuel, THROUGH JAN. 16, displays 20 wood works created by John Mascoll and Avelino Samuel. Nellie Ashford: Through My Eyes, THROUGH JAN. 16, focuses on the folk art of the Charlotte native, who explores cultural identity and community. See 30 newly created mixed-media works by Ashford. The museum's permanent exhibition, the John & Vivian Hewitt Collection of African-American Art, showcases the work of 20 artists, including Charlotte native Romare Bearden.
SUNDAY
AN AMERICAN IN PARIS
Based on the 1951 Gene Kelly film of the same name, An American in Paris follows a soldier who decides to pursue a life as a painter in France following World War II. This adaptation nabbed four Tony Awards in 2015.
DISCOVERY PLACE: NATURE
Formerly known as the "Charlotte Nature Museum," the 13,000-square-foot facility is embedded into a 100-year-old forest situated between between Dilworth and Myers Park. There are several indoor activities, from hangouts with live creatures and animal exhibits to puppet shows. But on warmer days, the outdoor exhibit Fort Wild gives kids stations and activities that require teamwork and a chance to get their hands dirty.
NASCAR HALL OF FAME
This 150,000-square-foot complex provides a variety of attractions for racing fans, including the permanent Glory Road 2.0 exhibit, which displays 18 historic cars that tell the story of NASCAR, and the Hall of Honor, where racing greats are inducted. Smoke: A Tribute to Tony Stewart, THROUGH FEB. 24, explores the career of the three-time Sprint Cup Series champion, who retired from NASCAR after the 2016 season. The ongoing Champions exhibit highlights recent winners in NASCAR's three national touring series.