Weekend Arts Events (Jan. 27-29)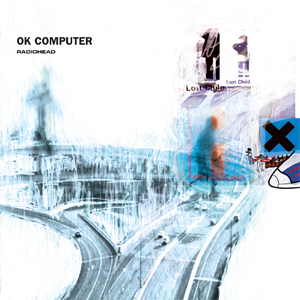 FRIDAY
CHARLOTTE SYMPHONY ALTSOUNDS: BRAHMS VS. RADIOHEAD
You've probably heard mash-ups blasted from the DJ booth, but have you heard a symphony perform them live? The Charlotte Symphony blends Brahms's "First Symphony" from 1876 with the classic Radiohead record OK Computer (from 1997) in this program.
CRIMES OF THE HEART
This Southern Gothic dark comedy, a 1981 Pulitzer Prize winner, follows three sisters after one kills her husband and other drama ensues. Theatre Charlotte has entertained the city for the past 89 years.
MCCOLL CENTER OPEN HOUSE
The World is a Mirror of My Freedom explores African-American masculinity and other social issues and serves as a "response to increasingly visible, lawful violence against Black bodies." Artists include Shaun Leonardo, Marcus Kiser, Jason Woodberry, Dread Scott, and Charles Williams.
SATURDAY
CONNECT WITH CULTURE DAY
There are several museums, galleries, and other arts venues offering free events and pop-up performances on Saturday. Check out the entire list here, broken down by region in Charlotte. Whether you want to venture into uptown or stay closer to home in East Charlotte, there's going to be something down the road worth checking out.
WONDERFEST
This three-weekend festival features world premieres, with new renditions of Goldilocks and the Three Bears and Commedia Snow White and the Seven Dwarfs. Also on the slate: New Kid, about an immigrant who finds unexpected prejudice in the "Land of Opportunity."
BASSH
Jimmy Brown and CJ Hardee, members of the Charlotte-bred act Matrimony, brings their alt-rock act to the Underground stage. The band is joined by The Grand Shell Game and Bruce Hazel.
CHARLOTTE DOES ARETHA
The "Charlotte Does" series brings regional artists to the stage to tackle tunes made famous by music legends. This rendition pays tribute to Aretha Franklin. Past artists honor include Bill Withers, Al Green, and Marvin Gaye.
LA TRAVIATA
The 2016-2017 Opera Carolina season continues with this Giuseppe Verdi work. One of the most famous aspects of this show is a vital death scene, but that's all we'll see about that.
SUNDAY
STEEP CANYON RANGERS
Rescheduled from a canceled performance earlier this month.
Steep Canyon Rangers began making bluegrass together 16 years ago, just two hours away in Brevard. Today, the group's known around the world, after well-known collaborations with actor/player Steve Martin and Grammy wins.
DISCOVERY PLACE: SCIENCE
When Discovery Place rebranded in 2016, it added the word "Science" to its uptown location. With interactive exhibits, an aquarium, an IMAX theater, and even an on-site rainforest, the distinction makes sense. Genghis Khan, THROUGH APRIL 30, explores the life of the legendary conqueror. The exhibit displays more than 200 artifacts from Khan's treasures and possessions, including jewelry, clothing, pottery, musical instruments, and weaponry.
LIBERTY WALK
This self-guided tour is free. Stroll through uptown to the 18 points that comprise the Liberty Walk, touring the early history of the region through markers and text. Pick up a brochure at the Visitor Info Center at 501 S. College St. (in the Charlotte Convention Center) or at the Levine Museum of the New South. A "Charlotte Liberty Walk" app is available at handheldhistory.com to help you along.