Weekend Arts Events (Jan. 29-31)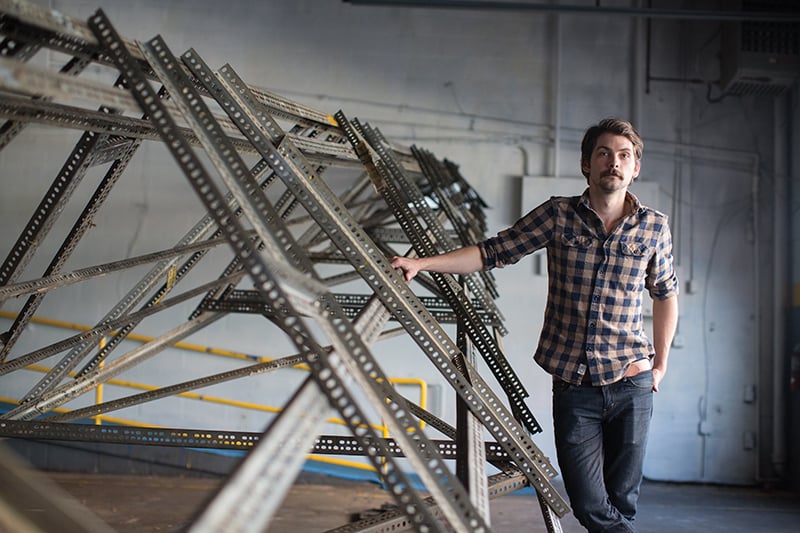 FRIDAY (Jan. 29)
GOODBYE, GOODYEAR
This is it: the official send-off for the Skyline Artists in Residence project's tenure at the old Goodyear in uptown. Several visual artists and performers are back to offer new works. Look for music from Ghost Trees and Patois Counselors, theatrical pieces from XOXO Ensemble, and site-specific installations from Matthew Steele, Todd Stewart, and others.
Read more about the project here.
CHARLOTTE SYMPHONY KNIGHTSOUNDS: SINFONICA!
Sinfonica is translated as "pertaining to a symphony," if you're wondering. Latino composers are celebrated with this Knightsounds program, with names like de Falla, Ginastera, and Moncayo in the mix.
THE IMPORTANCE OF BEING EARNEST
Famed Irish scribe Oscar Wilde penned this play in 1895. It remains a fixture for theatre groups of every level, and Theatre Charlotte first performed it in 1934.
THE LIGHT FACTORY
This venue's vision statement says, "The Light Factory is committed to photography and film as a means of enriching lives and transforming communities." FINAL WEEKEND: Connie Thalken: Eyes Open Slowly (through Jan. 29) displays the work of the photographer and multimedia artist, who often uses animals and the natural world in her exhibits. In this show, Thalken uses taxidermy photos to examine the "often paradoxical relationship between human and animal." Classes include DSLR usage, black and white film photography, and portrait photography.
SATURDAY (Jan. 30)
CHARLOTTE MINICON
The Charlotte MiniCon (which has only grown over the years) is the January counterpart to Heroes Aren't Hard to Find's big summer convention, HeroesCon. Comic pros include Joey Ellis, Chris Brunner, Brian Stelfreeze, and the entire creative team of Patsy Walker, AKA Hellcat.
TOSCO MUSIC PARTY
It's that time again. John Tosco's parties have become a Queen City staple, and this gathering of 15 acts at the Knight Theater continues to provide intimacy with a grand backdrop.
THE CHILDREN OF CHILDREN KEEP COMING
This production is adapted from the epic poem on the African-American experience, written by Russell L. Goings. Here, Quentin Talley directs and adapts that story for the stage.
JOEY DIAZ
Diaz's comedy career began in an unusual place: prison. Through appearances on prominent podcasts and interviews, Diaz has related that long road that has led to becoming a respected touring comedian.
SUNDAY (Jan. 30)
KRISTIN CHENOWETH
Chenoweth is used to appearing alongside Broadway choruses, but here, her enormous voice appears solo. Hear tunes from some of her most renowned roles and recordings.
IN THE MOOD
Singers, dancers, and a big band take the Knight Theater stage for a rollicking night of '40s music. The Andrews Sisters, Glenn Miller, Frank Sinatra —they're all here in spirit and song.
WICKED
This stage show flips the narrative of The Wizard of Oz on its head, swapping the traditional roles of Wicked Witch of the West and Glinda the Good. One of the most decorated Broadway shows in recent years, it continues to entertain with new venues like the Ovens Auditorium.
MINT MUSEUM UPTOWN
The offshoot of its sister location on Randolph Road, the Mint Museum Uptown has a craft and design exhibit that showcases areas such as glass, fiber art, and metal, as well as collections of American, contemporary, and European art. From New York to Nebo: The Artistic Journey of Eugene Thomason (through March 27) chronicles the painter's life through about 40 examples of his work. The pieces are owned by The Johnson Collection, which specializes in Southern art. Viva Moschino! (through April 3) focuses on the designs of Italy's Franco Moschino, a fashion legend, between 1983 and 1994.