Weekend Arts Events (June 17-19)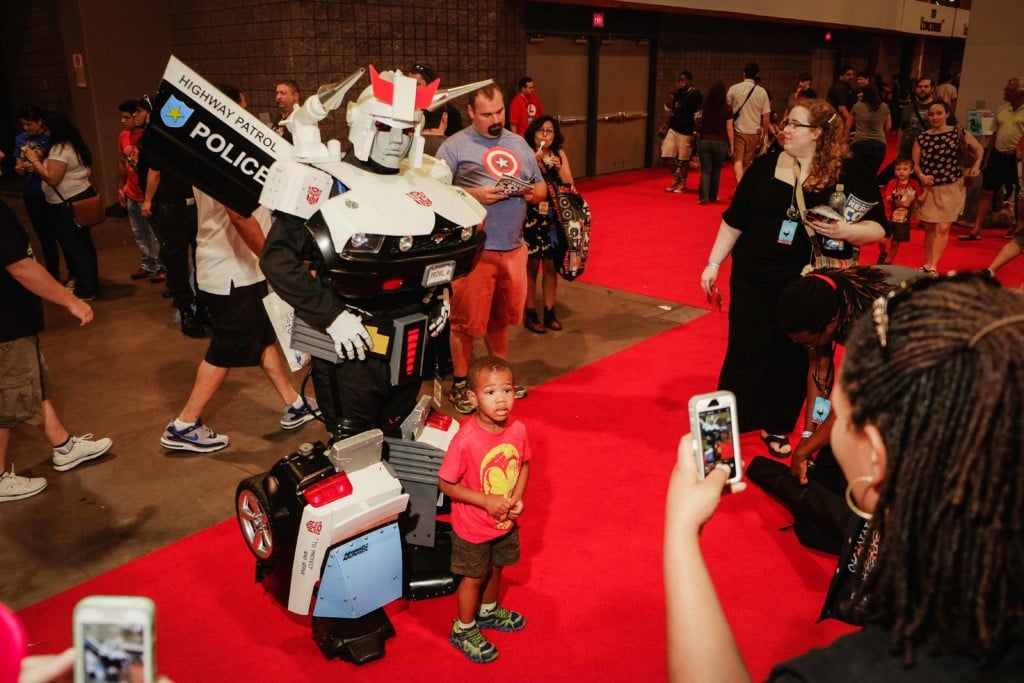 FRIDAY
RASCAL FLATTS
Rascal Flatts' harmony-rich country pop has created 12 No. 1 hits on the Billboard country charts. Kelsea Ballerini and Chris Lane join the band for the Rhythm & Roots Tour.
LAKE STREET DRIVE
Lake Street Dive moves in and out of genres with grace, from jazz and soul to Southern rock and folk. Alt-country's The Lone Bellow provides a subdued complement to the big sound of LSD. (Not that LSD.)
NO VACANCY
At C3 Lab, an interactive art installation transforms the space into a four-room motel. It's part of the project No Vacancy, an ongoing collaboration between Union Shop Studio and the performance ensemble TAPROOT. An array of artists perform in and change the space, and even members of the public can offer input that helps the project evolve. The Charlotte Storytellers take over this week, with stories that have visitors traveling throughout the project's rooms on Friday (June 17).
LACA PROJECTS
This Latin American arts center, which includes a gallery and studios, is five minutes west of uptown in the FreeMoreWest neighborhood. Santiago Quesnel: Repetitions (June 9-Sept. 2) explores the work of the Argentinean artist, who captures scenes from nature in his paintings.
SATURDAY
HEROESCON
This annual comic convention is one of the biggest independent events of its kind in the state. The three-day event is known for both its family focus and slant toward comic book creators, while many others cons now focus on cinematic adaptations. Saturday highlights include a panel with legendary comics creator Jim Steranko and a panel on hip-hop and comics featuring DMC (of Run DMC), Hip Hop Family Tree creator Ed Piskor, and comics pro Sanford Greene. An art auction takes place right after the convention closes at 6 p.m., moving the action over to the neighboring Westin.
ART & SOUL OF SOUTH END
​The festivities for this free, all-day event consist of food trucks, trolley tours, live music, shopping, beer, open art galleries and a temporary learning and creative space with cutting-edge technology. Elder Gallery, Cimarron Sky Gallery, Ciel Gallery, and Lark & Key Gallery and Boutique all have their own events and exhibitions. (And check out more than 30 artists featured just in Charlotte Art League Artist Alley.) A main stage at Camden Road and Park Avenue hosts bands from 2 p.m. to 10 p.m., while an acoustic stage offers acts from 2 p.m. to 6:30 p.m. at Camden Road and Kingston Avenue.
CHARLOTTE SQUAWKS: 12 ANGRY HENS
Squawks, crafted by WFAE's Mike Collins and Brian Kahn, reappears each year as a parody of pop culture, Broadway, and even local politics. These year's show, the 12th, is subtitled "12 Angry Hens."
STAGE KISS
When well-acquainted actors are paired for a romantic stage production, life begins to imitate art. And somewhere along the way, reality and fiction becomes skewed.
SUNDAY
CHARLOTTE SYMPHONY SUMMER POPS
This annual cultural event stretches from June to early July, culminating in a patriotic Independence Day celebration. Each Sunday in June, bring a blanket to Symphony Park in South Park and enjoy an outdoors orchestral experience.
BECHTLER MUSEUM OF MODERN ART
The Bechtler's building, designed by Swiss architect Mario Botta, is a modern work of art itself, and Niki de Saint Phalle's iconic outdoor sculpture, "The Firebird," welcomes visitors. Inside, you'll find fine art exhibitions, films, jazz, classical concerts, and talks. The House That Modernism Built (through Sept. 11) explores mid-20th century art, furniture, textiles, and more, offering examples of how the principles of modernism still resonate today. The Art of the Print (through June 19) explores the medium of printmaking and how the different processes work. Examples by Eduardo Chillida, Marino Marini, Martin Disler, and many others are spotlighted.