Weekend Arts Events (June 3-5)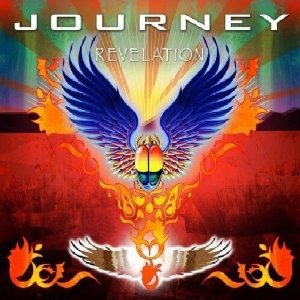 FRIDAY
JAZZ AT THE BECHTLER
The Ziad Jazz Quartet features Noel Frediline in Piano Legends II, a program spotlighting the singular styles of Bill Evans, Ramsey Lewis, and Erroll Garner. Together, the three jazz figures represent subgenres like jazz-funk, swing, and post-bop.
THE DWELLING
The latest event for the roving gallery is on Friday, with new works by Zach Greenway. Check out his vibrant and engrossing wooden wall hangings at 1512 Moretz Ave. This series features one-night events that take place in homes across Charlotte.
THE BLUEST EYE
Lydia R. Diamond adapted this 1970 Toni Morrison novel to the stage. The story, presented by OnQ Productions, follows the harrowing journey of a young African-American girl in the 1940s.
CHARLOTTE SQUAWKS: 12 ANGRY HENS
Squawks, crafted by WFAE's Mike Collins and Brian Kahn, reappears each year as a parody of pop culture, Broadway, and even local politics. These year's show, the 12th, is subtitled "12 Angry Hens."
MCCOLL CENTER FOR ART + INNOVATION
The McColl Center for Art + Innovation has one of the region's top artist residency programs, producing work that ranges from enormous paintings to culinary arts. Open workshops and community program round out the offerings. New Frequencies, a program that features jazz and film, hosts readings by poet Sandra Beasley (June 3).
SATURDAY
JOURNEY & THE DOOBIE BROTHERS
Arnel Pineda joined Journey in 2007, and the band released a new album the following year. With Revelation, Journey cracked the top five of the Billboard charts for the first time in 12 years. Here, they're joined by fellow rock legends The Doobie Brothers and guest Dave Mason.
BILLY JOE SHAVER
This Texan outlaw returns to Charlotte, armed with tunes from 23 studio albums. And don't think this 76-year-old country vet doesn't have a sense of humor about his age. His last LP was called Long in the Tooth, after all. Ashleigh Flynn opens for Shaver.
STAGE KISS
When well-acquainted actors are paired for a romantic stage production, life begins to imitate art. And somewhere along the way, reality and fiction becomes skewed.
SUNDAY
CHARLOTTE SYMPHONY SUMMER POPS
This annual cultural event stretches from June to early July, culminating in a patriotic Independence Day celebration. Each Sunday in June, bring a blanket to Symphony Park in South Park and enjoy an outdoors orchestral experience.
AN EVENING WITH GREGORY PORTER
The jazz vocalist just released an anticipated follow-up to 2013's Grammy-winning Liquid Spirit in May. A digital download of the new record, Take me to the Alley, comes with admission to the show.
LIBERTY WALK
This self-guided tour for history buffs is free. Stroll through uptown to the 18 points that comprise the Liberty Walk, touring the early history of the region through markers and text. Pick up a brochure at the Visitor Info Center at 501 S. College St. (in the Charlotte Convention Center), or just start in front of the Wells Fargo Plaza at 301 S. Tryon St., and follow the markers for a trip through the historical adventure of the city's Revolutionary War days. A "Charlotte Liberty Walk" app is available at handheldhistory.com to help you along.