Weekend Arts Events (March 11-13)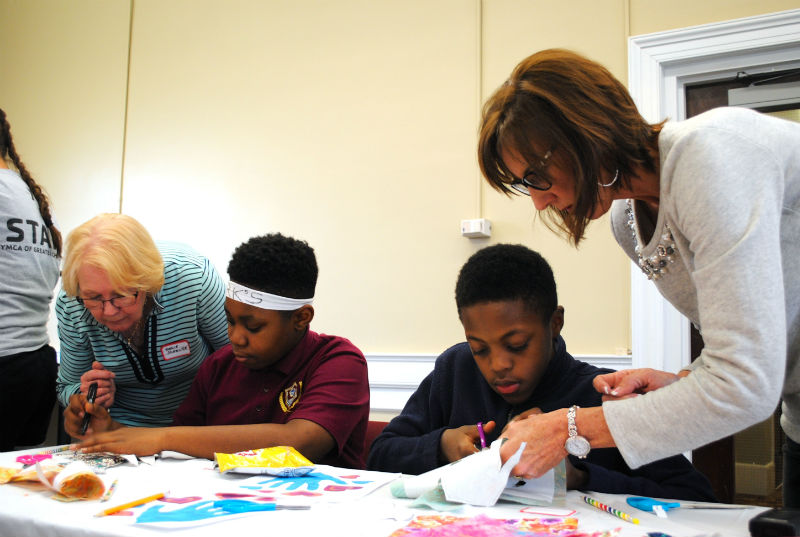 FRIDAY (March 11)
QUILT SHOW 2016
IN CHARLOTTE, the art of quilting isn't reserved for one age group. The Charlotte Quilters' Guild has been here since 1977, and it's packing the Metrolina Expo this year with a festival of 30 vendors and 150 quilts. The guild recently stopped by YMCA's Davidson location for a project with young Charlotteans (grades 3-5), in which fabric hands and hearts were created for the Hearts & Hands Giving Tree quilt. See the results of the session at the event this weekend.
If you're the crafty type, join the group one the first Wednesday of each month at the Tyvola Senior Center (6:30 p.m.).
CHARLOTTE BALLET: LITTLE MERMAID
With choreography from Mark Diamond, this classic story is retold through the medium of ballet. The Charlotte Ballet production boasts new costumes, new backdrops, and a professional cast for something wholly different for Ariel.
DISCOVERY PLACE
Kids will be kids—and adults will feel like kids—at this uptown science museum. From live animals to grand experiments of physics, the museum offers a multi-disciplinary adventure. Body Worlds & The Cycle of Life (through May 1) displays the human body through all of life's stages. Here's the kicker: The bodies in the show are real, preserved through a process called plastination.
THE LIGHT FACTORY
This venue's vision statement says, "The Light Factory is committed to photography and film as a means of enriching lives and transforming communities." Poses and Projections: Portraits from the Davidson College Art Collection (through March 25) brings together works from the likes of Andy Warhol and Diane Arbus. Classes include DSLR usage, black and white film photography, and portrait photography.
SATURDAY (March 12)
CHARLOTTE SYMPHONY POPS: BOYZ II MEN
Boyz II Men, with the group's stirring harmonies, performs alongside our city's symphony for this show. How many chances do you get to hear "Motown Philly" with an orchestra behind it? Wait, they're playing that, right?
LOS LONELY BOYS
This band is self-described as "Texican Rock n' Roll." With 2003's "Heaven," the band crossed into stardom with a No. 1 hit on the Billboard adult contemporary chart.
CEELO GREEN
The Love Train Tour brings the soulful singer-rapper—and one-half of the Gnarls Barkley duo— to South End's premier rock club. Heart Blanche, his fifth album, hit stores in November.
SUNDAY (March 13)
WELLINGTON INTERNATIONAL UKULELE ORCHESTRA
Armed with a dozen ukuleles, this New Zealand troupe combines comedy and tunes for a different type of orchestra experience. Tunes by The Beatles, Elvis, and Prince are spotlighted.
HARVEY B. GANTT CENTER FOR AFRICAN-AMERICAN ARTS +CULTURE
Once called the Afro-American Cultural Center, this museum opened in the 1970s and jumped around to different venues before settling in its current South Tryon Street location in 2009. Dance Theatre of Harlem: 40 Years of Firsts (through June 26) celebrates the famous ensemble with costumes, set pieces, and video excerpts. The museum's permanent exhibition, the John & Vivian Hewitt Collection of African-American Art, showcases the work of 20 artists, such as Charlotte native Romare Bearden.