Weekend Arts Events (March 18-20)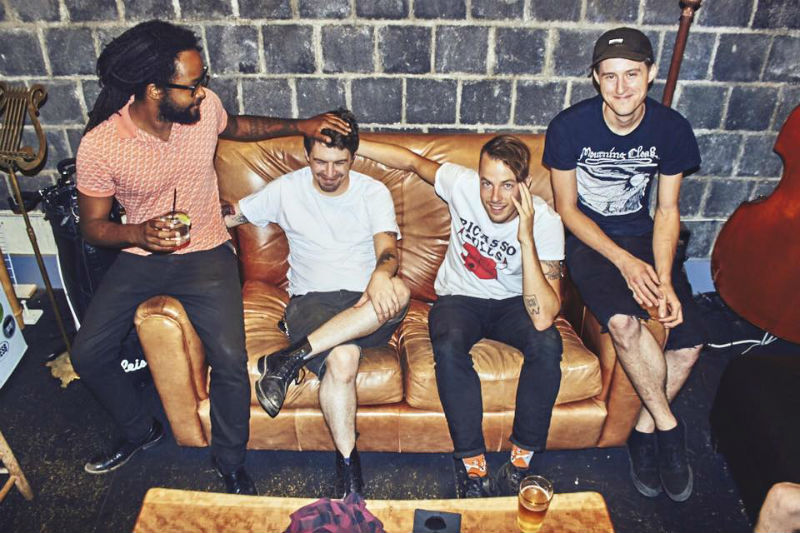 FRIDAY (March 18)
THE JAZZ ROOM
For this rendition of the monthly jazz program, singer Vanessa Ferguson emulates legendary singer/pianist Nina Simone. Simone, who was born in Tryon, was partially famous for a hit version of "I Loves You, Porgy," a tune from Porgy and Bess.
CHARLOTTE SYMPHONY: RACHMANINOFF SYMPHONY NO. 3
Sergei Rachmaninoff's third symphony is featured in this set of works from Russian composers. Names like Mussorgsky and Prokofiev are also found on the program for the concert, with the symphony's Calin Lupanu shining on violin.
BODIOGRAPHY / FOLLOW THE LIGHT
Charlotte pros, as well as dancers from Winthrop University, Northwest School of the Arts, Open Door Pre-Professional Ensemble, and Pittsburgh's Bodiography Contemporary Ballet come together for a night of varied works in dance. Favorite "Follow the Light," which uses tunes from Coldplay.
FETTY WAP
With the single "Trap Queen," Fetty Wap emerged as a prominent, new voice in hip-hop. The song garnered two Grammy nominations, for "Best Rap Song" and "Best Rap Performance."
JERALD MELBERG GALLERY
For more than 30 years, the Jerald Melberg Gallery has represented the art buyers' market in Charlotte. The gallery currently occupies a spot in a Cotswold plaza, packing the space during its opening weekends for exhibitions. See works by contemporary painter Robert Kushner (March 11-Apr. 23), known for his engrossing depictions of flowers and an involvement in the Pattern and Decoration movement.
SATURDAY (March 19)
CHARLOTTE BALLET: LITTLE MERMAID
With choreography from Mark Diamond, this classic story is retold through the medium of ballet. The Charlotte Ballet production boasts new costumes, new backdrops, and a professional cast for something wholly different for Ariel.
THE MARK DANCE COMPANY: THE NEXT STEP
THE MARK, a multigenre dance company in Charlotte, has a program that serves as a snapshot of its four-year history. Styles include modern, jazz, contemporary, and more.
10 FOR 10
Caroline Calouche & Co., the aerial and contemporary dance school/company, marks 10 years. Works are favorites from fans and the group itself.
JUNIOR ASTRONOMERS
It's a hometown show for the boys of Junior Astronomer. They're joined by Foreign Air, Astrea Corp, and Ivadell at the Neighborhood Theatre for this Saturday show.
CHARLOTTE MUSEUM OF HISTORY
A colonial home and its grounds are the backdrop for this museum. Built in 1774, the 5,000-square foot Hezekiah Alexander House is the oldest surviving structure of its kind in Mecklenburg County. Guided tours are available throughout the grounds. Enter The Dragon: A Contemporary Chinese and Chinese American Art Exhibit (through May 31) is a series of solo art exhibits of prominent Chinese and Chinese-American artists, including Yaowu Zhang (March 1-30). Also, a photo exhibition (May 1-31) will chronicle the experiences of Chinese-Americans in Charlotte over the past 100 years.
SUNDAY (March 20)
RIHANNA
Rihanna has emerged as one of the reigning pop stars of 2016, and her much-hyped record Anti shares its name with this tour. As of press time, Anti still didn't have a solid release date, but expect to hear some of those new tunes in person.
BANFF MOUNTAIN FILM FESTIVAL WORLD TOUR
The touring version of this outdoors film festival is back in town. Nearly 350 films, with scenic tours and high-octane extreme sports shown, were submitted. Here, check out some of the favorites from the main festival in Alberta.
HARVEY B. GANTT CENTER FOR AFRICAN-AMERICAN ARTS +CULTURE
Once called the Afro-American Cultural Center, this museum opened in the 1970s and jumped around to different venues before settling in its current South Tryon Street location in 2009. Dance Theatre of Harlem: 40 Years of Firsts (through June 26) celebrates the famous ensemble with costumes, set pieces, and video excerpts. The museum's permanent exhibition, the John & Vivian Hewitt Collection of African-American Art, showcases the work of 20 artists, such as Charlotte native Romare Bearden.