Weekend Arts Events (March 4-6)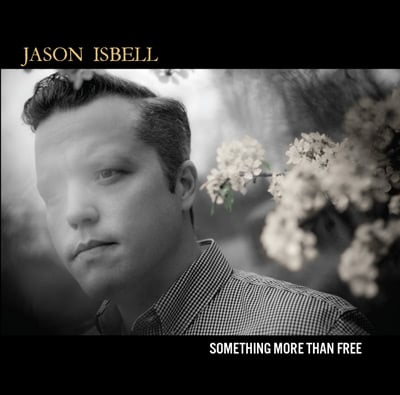 FRIDAY
JAZZ AT THE BECHTLER
"Brazil at the Bechtler" is this month's subtitle. Ziad Jazz Quartet, along with flutist Tim Gordon and percussionist Jim Brock, tackle jazz standards from the South American country. Look for tunes from Getz/Gilberto, the classic bossa nova record from Stan Getz and Joao Gilberto.
JASON ISBELL
With last year's Something More Than Free, Isbell further cemented his standing as one of the best songwriters Americana offers. Though, he's beloved outside of that specific genre: The album also charted No. 1 for the rock, country, and folk standings, too.
Isbell's concert was part of our Spring Arts Preview. Check out the list of 20 events to see for the season here.
LACA PROJECTS
This Latin American arts center, which includes a gallery, studios, and food concepts, is five minutes west of uptown in the FreeMoreWest neighborhood. Carlos Estévez's Soulcatcher (through March 12) asks metaphysical questions through contemporary works.
WE ARE THE MUSIC MAKERS BLUES MUSIC REVUE
​The We Are the Music Makers exhibit, depicting blues musicians from the South, comes alive with this performance from five subjects. The fun starts at Levine Museum of the New South, where visitors will check out the photographic exhibit before the show at ImaginOn. Performances by Boo Hanks, Cool John Ferguson, John Dee Holeman, Big Ron Hunter, and others.
SATURDAY (March 5)
NEW FREQUENCIES
The series that brings progressive arts experiences to the McColl Center continues with a rare performance of the Japanese dance Butoh. The form emerged after World War II, as a reaction to the Westernization of dance in Japan. Here, Du Yufang, accompanied by Andy Hasenpflug, offers a performance rarely seen in this region of the U.S. The show runs Friday and Saturday, and Charlotte's Triptych Collective opens each night with a different dance performance.
REAL(ISH) HOUSEWIVES OF CHARLOTTE
Note: This is not an audition for a new reality show. This is a staged, comedic parody that travels to cities with a customized show, touching on current events in that city. March brings Charlotte's turn, and the fictional housewives Rovanka, Gwen, Claudia Louise, Brooke, and Desiree won't hold back.
CHARLOTTE MUSEUM OF HISTORY
A colonial home and its grounds are the backdrop for this museum. Built in 1774, the 5,000-square foot Hezekiah Alexander House is the oldest surviving structure of its kind in Mecklenburg County. Guided tours are available throughout the grounds. Enter The Dragon: A Contemporary Chinese and Chinese American Art Exhibit (through May 31) is a series of solo art exhibits of prominent Chinese and Chinese-American artists, including Yaowu Zhang (March 1-30). Also, a photo exhibition (May 1-31) will chronicle the experiences of Chinese-Americans in Charlotte over the past 100 years.
SUNDAY (March 6)
THE BOOK OF MORMON
This musical is no stranger to walkouts, but it still sells out when it comes to town. The Trey Parker-Matt Stone creation follows missionaries who find themselves at odds with each other and their given mission.
FATHER COMES HOME FROM THE WARS (PARTS 1, 2, & 3)
This epic spans the Civil War through the eyes of a slave who fights for the Confederacy in exchange for a promise of freedom. The story was written by Pulitzer winner Suzan-Lori Parks.