Weekend Arts Events (May 27-29)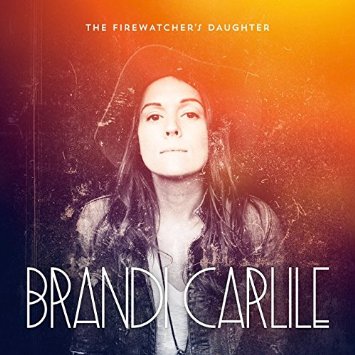 FRIDAY
BRANDI CARLILE
This 34-year-old songwriter has become a prominent voice in alt-country, touring with The Avett Brothers and Ray LaMontagne. The Firewatcher's Daughter, her latest, was even nominated for a Grammy.
COWBOY MOUTH
The rowdy rock group from New Orleans hits the Neighborhood Theatre stage with this show. The band first broke through with the single "Jenny Says" in the 1990s.
DAVE MATTHEW BAND
Dave Matthews Band fans are loyalists, traveling the country to catch another set from the prolific jam-rock outfit. Thankfully, there should still be enough room for newcomers on the lawn of PNC Music Pavilion.
SATURDAY
URBAN MINISTRY'S HOUSINGFEST
"A Concert to End Homelessness" is the subtitle of Urban Ministry's benefit. The lineup includes Josh Ritter, Matrimony, Lindi Ortega, and others. Ritter is considered one of the 100 Greatest Living Songwriters by Paste.
MUCH ADO ABOUT NOTHING
PaperHouse Theatre offers an immersive rendition of this classic at the Frock Shop. The narrative used the entire house, with its corners and stairs, to make you part of the party.
CRAIG ROBINSON
Films like Hot Tub Time Machine and Pineapple Express have made Robinson a household name. Here, he takes the stage with observations and if the audience is lucky, a little singing.
SUNDAY
THE ADDAMS FAMILY
Wednesday Addams has grown up, and a possible suitor has appeared. See what happens when he and his family meet the creepy and eccentric Addams family.
CHARLOTTE MUSEUM OF HISTORY
A colonial home and its grounds are the backdrop for this museum. Built in 1774, the 5,000-square-foot Hezekiah Alexander House is the oldest surviving structure of its kind in Mecklenburg County. Guided tours are available throughout the grounds. Enter The Dragon: A Contemporary Chinese and Chinese American Art Exhibit (through May 31) is a series of solo art exhibits of prominent Chinese and Chinese-American artists. A photo exhibition (May 1-31) will chronicle the experiences of Chinese-Americans in Charlotte over the past 100 years.