Weekend Arts Events (May 6-8)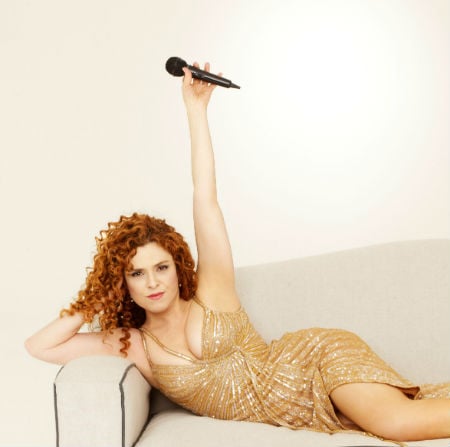 FRIDAY
JAZZ AT THE BECHTLER
"Smoking Saxophones" includes saxophonist Danny Walsh accompanying the Ziad Jazz Quartet on a musical journey. Hear several shades of jazz with two saxes leading the groove.
THE BRIDGES OF MADISON COUNTY
The novel-turned-movie-turned-Broadway-musical comes to Charlotte's Knight Theater. The story, set in Madison County, Iowa, follows an affair between a married woman and a National Geographic photographer.
MINT MUSEUM UPTOWN
The offshoot of its sister location on Randolph Road, the Mint Museum Uptown has a renowned craft and design exhibit that showcases works in a variety of materials, as well as collections of American, contemporary, and European art. Pumped: The Art & Craft of Shoemaking (through July 31) shows the wildest and most fascinating shoes from the museum's permanent collection. Here & Now: 80 Years of Photography at the Mint (through Sept. 18) highlights about 100 photos from the Mint's permanent collection.
CIEL GALLERY
Ciel Gallery is a combined teaching space and mosaic gallery in South End that showcases paintings, mosaics, photography, jewelry, pottery, sculpture, and more each month. Skew the Masters, Ciel's May show, involves local artists toying with the work of Picassio, DaVinci, Rothko, and O'Keefe.
SATURDAY
BYOG
Charleston's BYOG is a five-member jam band that's no stranger to the Visulite stage. Fans return to the shows to hear the songs they love, as well as new twists and turns from an act built on improvisation.
DANCING THROUGH LATIN AMERICA
The 14th-annual event by Carolina Latin Dance Company includes dances and costumes from 10 Latin American countries during two acts at McGlohon Theater.
CHARLOTTE SYMPHONY POPS: BERNADETTE PETERS
Inspired by Peters' career, this Symphony show at Belk Theater has pop hits and Broadway tunes. During her career, Peters won two Tony Awards, three Drama Desk Awards, and four Grammys (as part of Broadway casts).
SUNDAY
BLUE OCTOBER
Home is the newest LP from Blue October, an alt-rock band from Houston. The group, known primarily for its 2006 single, "Hate Me," comes to the Fillmore this weekend.
BECHTLER MUSEUM OF MODERN ART
The House That Modernism Built (through Sept. 11) presents mid-20th century art, furniture, textiles, and more as examples of the evolution of the modern aesthetic. The Art of the Print (through June 19) explores the medium of printmaking and how the different processes work. Examples by Eduardo Chillida, Marino Marini, Martin Disler, and many others are on display.