Weekend Arts Events (Nov. 18-20)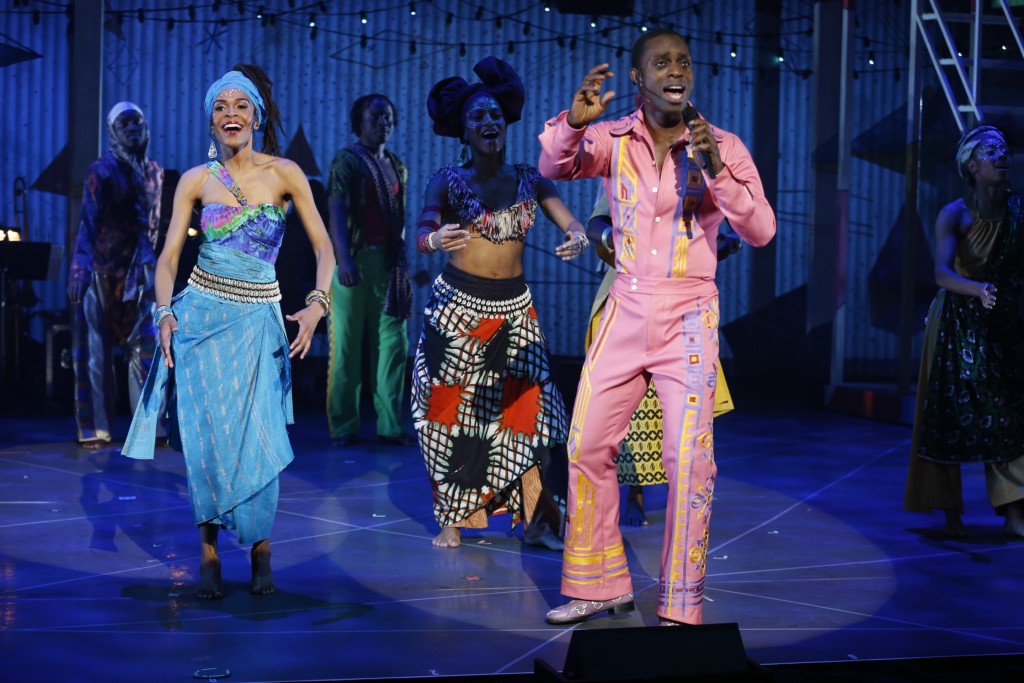 FRIDAY
WAGNER, STRAUSS & BRUCKNER
This dramatic program has German greats Wagner and Strauss paired with Romantic Austrian composer Anton Bruckner. The Charlotte Symphony Chorus joins the symphony for this one.
STRAIGHT NO CHASER
The second 20th anniversary tour to come to Charlotte this month is Straight No Chaser's "I'll Have Another Tour." The acapella group harmonizes its way to the Ovens Auditorium the week before Thanksgiving.
ISAAC PAYNE & BARBARA SCHREIBER AT NEW GALLERY
Two exhibitions debut at a reception on Friday night: Payne's Somewhere and Barbara Schreiber's Last Summer on Earth. Also on Saturday: HappeningsCLT conducts live artists interviews on Saturday at 11 a.m.
BOBBY LEE
This Celebrity Show features Bobby Lee, a MADTV alum known for his unhinged stage show. Lee's nervous energy keeps his appearances fresh.
NEW FREQUENCIES: DANCE: CHANCE ENCOUNTERS
With Chance Encounters, viewers find differing artforms in conversation. Each of these dance pieces are influenced by a different work out art. "Dwellings like a Mirage in the Heat" is a world premiere, and it reacts to methods originally crafted by John Cage and Merce Cunningham at Black Mountain College. This piece comes from dancers Eric Mullis (of Charlotte), Brian McGinnis, and Jennifer Sydor. The latter two hail from Chicago and New York, respectively. Music for the piece is composed by Charlotte's Brent Bagwell, adding to sprawling collaborative nature of the work.
SATURDAY
SAMANTHA FISH
The blues-rocker hails from Kansas City, where she honed her guitar chops at the famed Knuckleheads Saloon. She released her third album, Wild Heart, last year. It charted No. 1 as a Top Blues Album.
THE FAB FOUR
This internationally touring ensemble covers the best of The Beatles, from "Yesterday" to "Hey Jude." The costume changes and visuals find a worthy home at the Knight Theater.
GRAND CONCOURSE, BY HEIDI SCHRECK
Charlotte's Three Bone Theatre presents this exploration of faith and forgiveness, by playwright and Obie Award-winning actress Heidi Schreck. The play, set against the backdrop of a Bronx soup kitchen, is rated "R."
SUNDAY
THE WONDER YEARS AND REAL FRIENDS
Pop-punk darlings The Wonder Years hit the road with Real Friends this fall. Last year's No Closer to Heaven was a high point for the group; it hit No. 1 on the US Billboard Vinyl Albums list.
FELA! THE CONCERT
Fela! The Concert, featuring the sounds and words of the Afrobeat godfather Fela Kuti, includes members of the Broadway show Fela!, a Tony-winning show about Kuti's life. A 10-piece band and nine singers and dancers hit the stage.
FIRST DATE
This Broadway musical is sure to be a hit in a city full of singles. Tackling the awkwardness of blind dates, the show could bring some self-awareness to your own outings. If you're married, you can revisit the days that are—thankfully—behind you.