Weekend Arts Events (Nov. 20-22)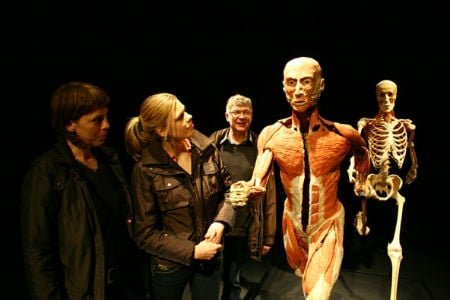 FRIDAY
ETHAN BORTNICK: THE POWER OF MUSIC
Guinness World Records named Bortnick the "World's Youngest Solo Musician to Headline His Own Concert Tour." Three years later, Bortnick still tours and entertains on his PBS show The Power of Music. Now 14, the pianist-singer-songwriter delivers a mix of classical and pop in each show.
THE MARSHALL TUCKER BAND
These Southern rockers are frequent visitors to our dear city. With a list of group alumni about as long as its prolific discography, this is a band with history. Hear a few of those stories at this show.
THE STAMPEDE – UNITED TO STAMP THE $ OUT OF POLITICS FEATURING DONNA THE BUFFALO & PETER ROWAN
I know what you're thinking: This sounds like a political show. Well, yes, the whole point of this tour, led by Ben Cohen of Ben & Jerry's, is to advocate for less corporate money in politics. However, you also get some expert roots tunes from Donna the Buffalo and Peter Rowan in the deal. If both of those concepts suit you, then your Friday plans are set.
MOMIX BOTANICA
This will be a dance performance to savor. See how MOMIX interprets a range of flora and the changing of seasons through music, dance, costumes, props, and projections.
SATURDAY
MIPSO: ALBUM RELEASE SHOW
The Chapel Hill-born string band celebrates the release of its new record in NoDa. The group's bluegrass tunes have been heard on festival stages across the country, and Old Time Reverie marks the band's latest foray into Americana.
FALL FEST
Sure, there are crafts, storytelling, and puppet programs at this Charlotte Nature Museum event. But the kids really stay for the animals that are out and about.
CHARLOTTE SYMPHONY: FAURE REQUIEM
The Oratorio Singers of Charlotte joins the symphony for an evening of choral-orchestral music. Gabriel Fauré's "Requiem" is the titular piece, with Maurice Ravel's "Mother Goose Suite" and George Butterworth's "A Shropshire Lad" also featured.
SUNDAY
FRANKIE VALLI AND THE FOUR SEASONS
At 81, Valli just won't stop breaking hearts and wooing crowds with his classic tunes. Hear "Big Girls Don't Cry" and "Sherry" from the falsetto voice that popularized them.
DISCOVERY PLACE
Science and fun collide at this kid-friendly venue. Even if they don't realize it, visitors learn the ins and outs of physics, biology, and chemistry. Body Worlds & The Cycle of Life (Nov. 21-May 1) shows the human body through all of life's stages. Here's the kicker: The bodies in the show are real, preserved through a process called plastination.
MINT MUSEUM UPTOWN
The offshoot of its sister location on Randolph Road, the Mint Museum Uptown has a craft and design exhibit that showcases areas such as glass, fiber art, and metal, as well as collections of American, contemporary, and European art. From New York to Nebo: The Artistic Journey of Eugene Thomason (Nov. 21-March 27) chronicles the painter's life through about 40 examples of his work. The pieces are owned by The Johnson Collection, which specializes in Southern art.