Weekend Arts Events (Nov. 4-6)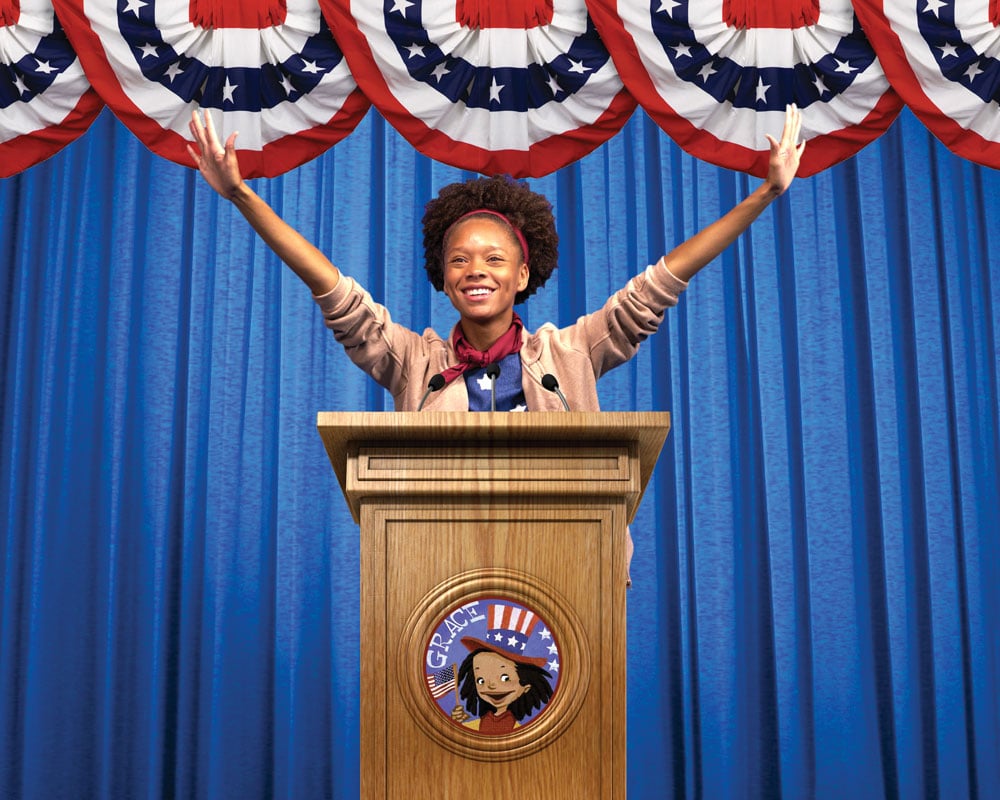 FRIDAY
MENDELSSOHN "SCOTTISH"
Felix Mendelssohn's Symphony No. 3, also known as "Scottish," headlines this Charlotte Symphony program. This Romantic work shares the program with "An Orkney Wedding, with Sunrise" by Peter Maxwell Davies and Edward Elgar's "Serenade for Strings."
JAZZ AT THE BECHTLER
This entry in the "New Sound Series" focuses on the use of the harmonica in jazz, with celebrated player Frederic Yonnet. This is the musician known for performing with Prince, dueling with Stevie Wonder's own harmonica skills, and joining a slew of big pop acts like Justin Bieber and John Legend in the recording studio and onstage.
ODD SQUAD
This live show is based on the PBS Kids series of the same name. The program follows kid agents who solve mysteries with teamwork, mathematical, and other educational means.
DAYS OF ABSENCE + KISS MY BLACK ANGST
OnQ Performing Arts kicks off its 10th season with a theatrical doubleheader. The company presents two one-acts: Day of Absence by Douglas Turner Ward and Kiss My Black Angst by Dani Brockington, Iesha Hoffman, Carlos Robson, Boris Rogers, Stacey Rose, and Korde Tuttle.
SATURDAY
GRACE FOR PRESIDENT
Just in time for election season, the city finds a fun political tale in an unlikely place: Children's Theatre of Charlotte. With the world premiere of Grace for President, kids (and their parents, really) receive an introduction to the electoral college system with this narrative about the titular grade-schooler. Mrs. Barrington's class is the backdrop to this tale, ripped from the pages of the Kelly S. DiPucchio book (with art from LeUyen Pham). The musical is adapted by Joan Cushing.
The story spins out of Grace discovering that out of all 44 U.S. presidents, there has never been a female one. (As of the writing of this tale, of course.) Grace's campaign begins shortly after that. The tale gives kids a bipartisan look into campaigning and politickin'. "It's important to show all children they can – and should – dream bigger than what history books may have taught them," Adam Burke, Children's Theatre of Charlotte's artistic director, said in a statement. "We're proud to take a lead in showing children the power and possibility in believing in their dreams."
Grace for President runs through Nov. 6.
YOU CAN'T TAKE IT WITH YOU
Theatre Charlotte takes on a 1937 Pulitzer Prize-winning comedy with zany extended family members and a tale of love. This theater company has been a part of the community for 89 years.
CAROLINA RENAISSANCE FESTIVAL & ARTISAN MARKETPLACE
Each year, a parcel of land in Huntersville is transformed into a Middle Ages town, in which jousting, wizards, and enormous turkey legs spring to life. The festival takes place on Saturdays and Sundays.
THE TOXIC AVENGER
Actor's Theatre of Charlotte is back, with a musical take on the classic B-movie of the same name. Check out the adventures of Toxie via this Charlotte troupe, which marks its 27th season with a new venue this year.
SUNDAY
BOB DYLAN
The legendary songwriter comes to Charlotte's grandest stage. It's a special night for fans of folk, rock, and country—as Dylan's made an undeniable impact on each of these genres.
SONATA ARCTICA
The Finnish power metal group visits the Fillmore on its current U.S. tour. They're joined by contemporaries Leaves' Eyes and Omnium Gatherum. Get ready for a rowdy crowd at the Fillmore, probably a bit different than Mr. Dylan's.
FIRST DATE
This Broadway musical is sure to be a hit in a city full of singles. Tackling the awkwardness of blind dates, the show could bring some self-awareness to your own outings. If you're married, you can revisit the days that are—thankfully—behind you.