Weekend Arts Events (Oct. 28-30)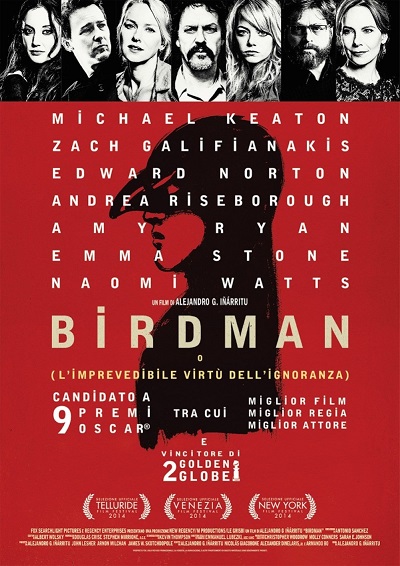 FRIDAY
BAND OF HORSES
This indie rock act is popular enough in Charlotte that the Fillmore added another show while the guys are in Charlotte. And it's solid timing: New LP Why You Are OK, produced by Grandaddy's Jason Lytle, came out in June.
MANDOLIN ORANGE
Chapel Hill's premier Americana duo makes its way over to neighboring Charlotte for a night of foot-stompin'. You may have caught the pair at several other music venues around town, as they last appeared at the Neighborhood Theatre.
AFTER ORLANDO
This program works in conjunction with more than 40 venues across the world, as "an international theatre action in response to the shooting at Pulse Night Club." See readings of new plays from nationally recognized writers and performances from local artists.
DANNY BROWN
The Detroit hip-hop artist heads to the AvidXchange Music Factory. He's joined by rappers Maxo Kream and Zelooperz, a fellow Motor City native.
KELLOGG'S TOUR OF GYMNASTICS CHAMPIONS
The high-flying and vaulting gymnastics stars of past Olympics come to Charlotte, tapping local athletes to join in the fun.
SATURDAY
FEAR & LOATHING IN NODA
The show benefits Safe Alliance Charlotte, and features live music, skits, and more. Bands include Evergone, Radio Lola, The Mollywops, and Aarodynamics.
FIRST DATE
This Broadway musical is sure to be a hit in a city full of singles. Tackling the awkwardness of blind dates, the show could bring some self-awareness to your own outings. If you're married, you can revisit the days that are—thankfully—behind you.
PHANTOGRAM
"Phantogram" is a suitable name for this electronic duo. Sarah Barthel and Josh Carter create electronic transmissions that are both haunting and dance-inspiring.
THE TOXIC AVENGER
Actor's Theatre of Charlotte is back, with a musical take on the classic B-movie of the same name. Check out the adventures of Toxie via this Charlotte troupe, which marks its 27th season with a new venue this year.
SUNDAY
THE BARBER OF SEVILLE (IL BARBIERE DI SIVIGLIA)
The Rossini opera is a tale of hidden identities, romance, and zaniness. Even 200 years after it premiered, it's a fixture in opera houses across the world.
BIRDMAN: FILM + LIVE DRUM SCORE
The acclaimed drummer Antonio Sanchez performs his popular score for the film Birdman to Charlotte, as the film is screened at Spirit Square.
DAYS OF ABSENCE + KISS MY BLACK ANGST
OnQ Performing Arts kicks off its 10th season with a theatrical doubleheader. The company presents two one-acts: Day of Absence by Douglas Turner Ward and Kiss My Black Angst by Dani Brockington, Iesha Hoffman, Carlos Robson, Boris Rogers, Stacey Rose, and Korde Tuttle.
MINT MUSEUM UPTOWN
The offshoot of its sister location on Randolph Road, the Mint Museum Uptown has a renowned craft and design exhibit that showcases works in a variety of materials, as well as collections of American, contemporary, and European art. Fired Up: Women in Glass OCT. 22 THROUGH FEB. 26, 2017 focuses on work by women in the glass medium. The museum says this exhibit is the first major one of its kind in the U.S. Women of Abstract Expressionism OCT. 22 THROUGH JAN. 22 put the focus on female artists who are part of this important American movement. See work from the likes of Elaine de Kooning, Joan Mitchell, and Helen Frankenthaler.