Weekend Arts Events (Oct. 30-Nov. 1)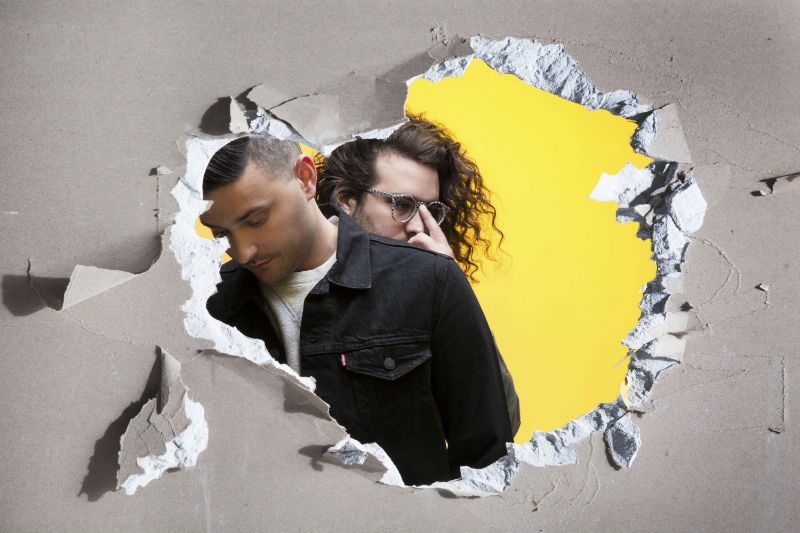 FRIDAY
CHARLOTTE SYMPHONY POPS: SUPER DIAMOND—THE NEIL DIAMOND EXPERIENCE
The symphony joins Super Diamond, a Neil Diamond tribute act. The band appeared on Late Show With David Letterman during the former show's "Tribute Band Week."
JR JR
"Indie pop" is a term often associated with JR JR, the Detroit band formerly known as Dale Earnhardt Jr. Jr. The NASCAR driver himself is a fan and expressed disappointment when the group announced its name change this summer.
CORALINE
Neil Gaiman's spooky novella comes to life, courtesy of Children's Theatre of Charlotte. This show is recommended for kids 8 and above, as the scariness of the source material is faithfully adapted. This Halloween season, follow this girl protagonist through the magic door that kicks off this adventure.
SATURDAY
BAD JEWS
The warring cousins trope goes back to the early days of theater, but it's not often utilized with such a funny script. In this critically acclaimed comedy, cousins fight over their late grandfather's Chai necklace.
DONNELL RAWLINGS
Chappelle's Show not only raised the profile of its star, but it created a following for the cast of regulars who appeared in sketches. A longtime comic, Rawlings still gets called "Ashy Larry" on the street, even though it's been years since he played the character on the Comedy Central show.
CIEL GALLERY
Ciel Gallery is a combined teaching space and mosaic gallery in South End that showcases paintings, mosaics, photography, jewelry, pottery, sculpture, and more each month. The November show is titled "At Two With Nature." Art classes are available for all ages and levels.
SUNDAY
DRACULA
While others may try a humorous take on Bram Stoker's classic tale, this one is more serious and moody in tone, just in time for Halloween. In case you have other Halloween plans, keep the creepy going this fall during one of the other showings during the two-week run.
BECHTLER MUSEUM OF MODERN ART
The Bechtler is more than just a rolling roster of fine art exhibitions. Films, chamber music, and presentations tie into the works, with jazz concerts as a separate monthly offering. Portraying the Patron: Andy Warhol and the Bechtlers (through Jan. 18) displays the interaction between the famed art patrons and the pop-art legend in 1973. Sam Francis: Rapid Fluid Indivisible Vision (through March 7) explores the work of the abstract expressionist artist, regarded as a leading interpreter of color and light.
LEVINE MUSEUM OF THE NEW SOUTH
The Levine explores historic issues, such as civil rights and immigration, by providing a modern context and viewpoints. Giving Back: The Soul of Philanthropy Reframed and Exhibited, Pop-Up, Abridged Edition (through Feb. 28) displays 20 black-and-white photographs and narratives that highlight acts of generosity in the African-American community. ¡NUEVOlution! Latinos and the New South (through Oct. 30, 2016) examines the major increase in Latino residents in Charlotte and other Southern cities, and how the Hispanic population will help shape the future of the South.