Weekend Arts Events (Sept. 16-18)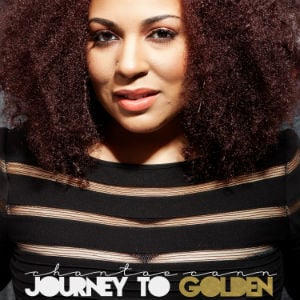 FRIDAY
THE JAZZ ROOM
This monthly program offers today's best jazz musicians paying homage to the greats of the past. Here, a special edition known as "Piano Night" puts a focus on the versatile instrument, with a survey of standards.
HEART WITH JOAN JETT & THE BLACKHEARTS AND CHEAP TRICK
This one's a must for fans of '80s music. Even today, Heart's "Baracuda," Joan Jett's "I Love Rock 'n' Roll," and Cheap Trick's "I Want You to Want Me" remain staples on rock radio.
SOUL JUNCTION: HISTORIC WEST END MUSIC FESTIVAL
This two-day festival at Johnson C. Smith University has live music, food trucks, and drinks. It all goes down on the Liston Hall Lawn, with acts like Rudy Currence, Chantae Cann, Trumpet Mafia, Ida Divine, and more.
HEIGHTENED PERSPECTIVES 1
The Projective Eye Gallery at UNC Charlotte Center City hosts the first of this two-part exhibition, a project of the school and Light Factory. Works by experimental filmmaker Phil Solomon and installation artist Ethan Jackson are featured.
ART, BEATS, + LYRICS
The traveling music and art show comes back to Charlotte, hitting the Fillmore on Friday. Scarface, Carla Aaron-Lopez, Dammit Wesley, Wolly McNair, and Marcus Kiser perform. An interactive exhibtiion, featuring work from Shark Toof and Frank Morrison, also visits.
SATURDAY
BRAD PAISLEY
Paisley is a Nashville country star, but he hasn't forgotten his West Virginian roots. When flooding devastated several small towns in the Mountain State last summer, Paisley started a relief fund by putting in $100,000 of his own money.
MELT ALBUM RELEASE PARTY
Repossession Blues is the debut LP from Melt, an indie rock outfit from Croquet Records. This release show also has Modern Primitives, Cuzco, and Faye on the bill. Check out our exclusive preview of the record here.
RIVER JAM
On Thursdays and Saturdays during the summer, River Jam offers free outdoor music at the U.S. National Whitewater Center. This month's lineup includes The Hip Abduction (Sept. 1), The Trongone Band (Sept. 3), Dangermuffin (Sept. 8), Billy Strings (Sept. 10), Sol Driven Train (Sept. 15), Dank (Sept. 17), Reverend Peyton's Big Damn Band (Sept. 22), and Seth Stainback & Roosterfoot (Sept. 29).
DIGITAL SEQUELAE: THE BACKSTORY
Ramya debuted her interactive "pod" experience during a Goodyear Arts showcase in August. The artist now talks about this experience at a talk at the residency space. "The pods are a result of a two-month exploration of how people interact with and are shaped by digital environments," the artist says.
SUNDAY
SATURDAY NIGHT FEVER
Some movies are no-brainers for stage adaptions. Saturday Night Fever is one of them, armed with tunes like "Stayin' Alive" and "Disco Inferno." Grab some bell-bottoms and get down to Theatre Charlotte.
SOCO GALLERY
La Vie Boheme is a retrospective exhibition from Ken Van Sickle, a prolific photographer from New York City. The photos depict bohemian life in the 1950s and 1960s, and the show runs through Oct. 7.