Weekend Arts Events (Sept. 4-6)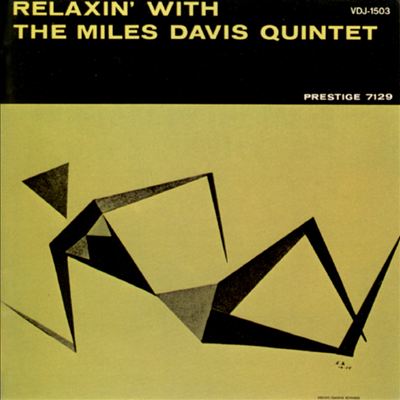 FRIDAY
JAZZ AT THE BECHTLER – MILES DAVIS 1956: COOKIN', RELAXIN', WORKIN', STEAMIN'
One of jazz's patriarchs is paid homage by the Ziad Jazz Quartet. This specific concert focuses on his contractual obligation to Prestige Records, in which he produced records that comprise the subtitle for this Jazz at the Bechtler program: Cookin', Relaxin', Workin', and Steamin'.
AUGUST ARTIST SHOWCASE: SKYLINE ARTISTS IN RESIDENCE
See what's been produced by August's artists at the old Goodyear building in uptown. This month's slew: loops from experimental theatre company XOXO's latest work, Matthew Steel's newest sculptures, and paintings and mixed media from Robert Childers.
JASON ALDEAN
The Burn It Down Tour is named after Aldean's explosive single "Burnin' It Down." The tour pleases fans of of "bro-country," the moniker given to modern country tunes with masculine themes like beer and trucks. Expect to see both of those things in the parking lot.
THE PATRON SAINT OF LOSING SLEEP
Ada, a call center rep, has insomnia. Things get complicated when a caller's drama enters her life. Actor's Theatre of Charlotte puts on this humorous production. This is the preview weekend for the show.
SATURDAY
RICK SPRINGFIELD
Springfield and Loverboy and The Romantics stop by Charlotte for some nostalgic fun. The "Jessie's Girl" songwriter headlines a night of singalongs at NC Music Factory's Uptown Amphitheatre.
DAVID ALAN GRIER
For four nights, Grier performs his latest set at the Comedy Zone. The In Living Color alum has had crossover success on the stage, film, and theater. Here, watch Grier go back to one of his first forms of entertainment: the stand-up format.
MOTOWN THE MUSICAL
Visit the careers of the Jacksons, Diana Ross, and others in this musical production. At its center is founder Berry Gordy, the architect of Motown. This weekend marks the final days of the show.
LAST IN A SERIES: SIX STRING SATURDAYS
This Discovery Place series, occurring every Saturday, promise music from "jazz, pop, rock, sitar, Celtic, country, bluegrass, and folk." Charlotte's School of Rock kids play three of the dates. You don't have to pay to get into the museum for this series.
SUNDAY
LAST CHANCE TO SEE AN EXHIBITION: MINT MUSEUM
The contemporary offshoot of its sister location on Randolph Road, the Mint Museum Uptown brings exhibits from around the world, delving into fine art and fashion. America the Beautiful: Works on Paper from The Mint Museum (through Oct. 4) boasts more than 200 works, including prints, paintings, pastels, and more. Body Embellishments (through Sept. 6) focuses on the worlds of tattoos, jewelry, fashion, and nail art. Nearly 100 objects are featured.
LAST CHANCE TO SEE AN EXHIBITION: DISCOVERY PLACE
Science and fun collide at this kid-friendly venue. Even if they don't realize it, visitors learn the ins and outs of physics, biology, and chemistry. Guitar: The Instrument That Rocked The World (through Sept. 7) boasts the world's largest playable guitar, games, and a station for designing your own guitar.