Weekend Getaways: Spring & Summer Events in Abingdon, VA
These warm-weather activities in Virginia are the ideal distance away (only three hours!) to become easy weekend getaways for the whole family.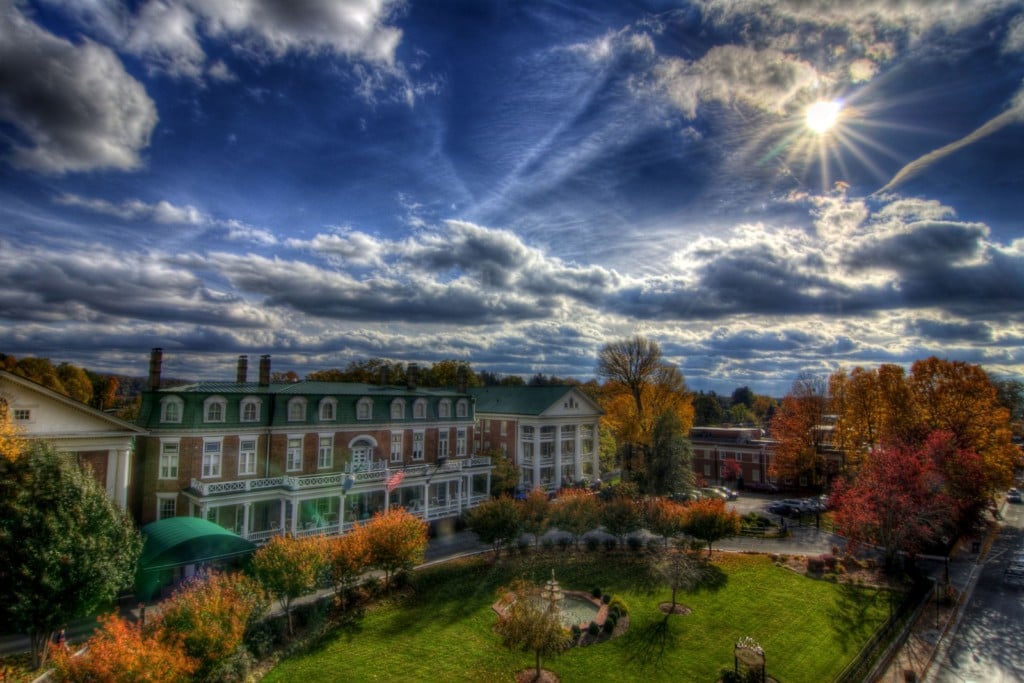 As the weather warms up, there's no doubt your summer schedule is already starting to take form. The possibilities for engaging summer activities in the Charlotte area are practically endless, but just in case you have an itch to get away for a weekend (or a few), we thought we'd give you some fresh ideas that aren't too far from the Queen City.
Specifically speaking, there is a particularly quaint city in Virginia called Abingdon, and this slice of land nestled within the picturesque Blue Ridge Mountains is just three hours north of Charlotte. Thanks to its beautiful Main Street and bustling, historic downtown district, Abingdon is chock full of charm and things to do. During your weekend getaway, you'll experience wonderful restaurants, unique shops, galleries, and even a craft brewery and a winery. The below events are just the cherry on top (and the excuse you need to get you a few days away).
Since its humble beginnings in 1933, Barter Theater has come a long way. It is now the most famous stage in Virginia, despite it being the same place that began with a man's simple dream for showgoers to pay with produce instead of money. "Bright Star," a beautiful show of optimism, love, and redemption, will be playing in Barter Theater until March 31, and there are plenty of weekend showtimes around which to plan your Abingdon trip!
Love getting in a little physical activity when you explore new places? Then Abingdon's Shamrock 4-Miler is probably right up your alley. As you get to know this new-to-you region north of the Carolinas, jump into action with this Friday evening St. Paddy's-themed race. There will be music, food, and fun for all—you can even do the Leprechaun walk if running isn't your speed. Learn more and register here.
​
Foodies, assemble. This maple festival right outside of Abingdon in Whitetop, VA, is a can't miss; especially if you've been known to go through great lengths to procure real, natural maple syrup for your stack of pancakes. The Mt. Rogers Maple Festival celebrates all the gooey goodness of Virginia's own maple syrup, tapped straight from the state's highest peaks. With music, food, and all kinds of maple syrup-related activities, this event is sure to stick to your family's memories each time they sink their teeth into a sweet stack of flapjacks.
Bike rides, yoga in the park, field day activities for kids, food trucks, and more—what else could you want on a gorgeous April day in the mountains of Virginia? The Virginia Creeper Fest invites you to come celebrate Abingdon's award-winning Virginia Creeper Trail on this day of outdoor adventure. There will be live music throughout the day in addition to other exciting activities such as geocaching. View the full schedule for the Virginia Creeper Fest, and amp your family up for a new nature experience to add to your occasional greenway strolls.
Not sure when exactly you will be able to trek up to Abingdon? No problem. As long as you make it there between May 17 and the end of July, you'll be able to enjoy Abingdon's popular summer music series, Thursday Jams. This series showcases a wide range of nationally recognized bands at the Abingdon Market Pavilion every Thursday evening throughout the summer. Just bring a lawn chair or picnic blanket—that's all you need to enjoy the beer garden and food trucks serving up local fare.
With all these events taking place just three hours away, it's hard not to justify a short trip up to Abingdon this spring. Finding a place to sleep is simple with this handy hotel directory, too. All you need to do is mark down the events that interest you, buy any tickets necessary, book your accommodations, and set that out-of-office reply. We'll see you on Creeper Trail!