Weekend Local Craft Beer Events (Jan. 26-29)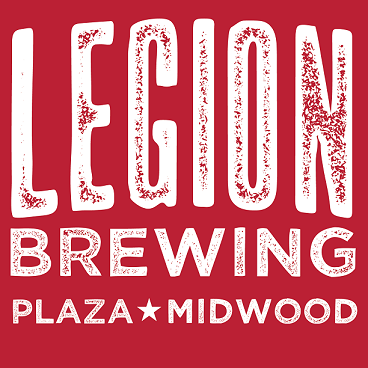 I've already written about tonight's soft opening at Heist's new Canteen Taproom, but here are several other local craft beer events worth your time.
THURSDAY
#INSTABEERUPCLT
The first #instabeerupclt of 2017 is here. This month's event will take place at Flight. If you've never been or need a refresher, the idea is simple: Go, grab a beer and meet people. Whatever else (networking, mate-searching, etc.) is up to you. There will also be several items for raffle, including a Flight gift card, Legion gift card and growler fill, SkillPop gift certificate and a one-hour headshot session from Remy Louis Thurston photography (Remy, one of the city's best with a camera, is also a guest co-host this month). It all starts at 6 p.m. and you can get validated parking at Hearst Tower.
TRIPLE C GOLDEN GIRL RELEASE
Triple C once again thanks you for being a friend with the seasonal release of Golden Girl, the brewery's blonde ale brewed with local coffee from Summit Coffee and tart cherries. Once again, this beer will be available in cans and on draft. You can get both at the taproom, with local can distribution to stores and bottle shops this weekend. The brewery opens at 4 p.m.
Also, on Saturday Triple C's Cajun Stout will be released. One of my favorite winter seasonals, this is a smooth stout with some bite on it thanks to the cayenne peppers added to the brew. To celebrate the release Triple C will have live music from Flyin' Shoes from 4 p.m. to 7 p.m., but you can get Cajun Stout on draft when the taproom opens Saturday at noon.
SATURDAY
BBA FAT BOY RELEASE, BOTTLE SHARE AND BREAKFAST AT OLDE MECKLENBURG
A top event of the year, Olde Mecklenburg's bourbon barrel-aged Fat Boy release is an outstanding morning. It all starts at 8 a.m inside the Brahaus with a bottle share. Bring one or two of your favorite bottles and be ready to enjoy some favorites from others. At 9 a.m., it's time for some great breakfast at OMB, with a buffet featuring pancakes and french toast (with BBA maple syrup if you so choose – and you should), bacon, eggs, fruit and other items. Coffee and juice is also available but let's be real – you came here for the beer.
And that beer has an exciting change this year. For this year's 2017 BBA Fat Boy, Olde Mecklenburg aged the porter in Rua whiskey barrels from neighbor Great Wagon Road Distillery (which already uses OMB mash for its spirits).
Now, this would be the part where I talk about tickets for the event but alas, literally in the midst of writing this piece tickets sold out. However, you will be able to get both bourbon barrel-aged Fat Boy and Mecktoberfest (surprise!) on tap if you don't have a ticket. If you already have a ticket, congratulations, you're in for a treat.
MAPLE CANYON BEER BREAKFAST AT LEGION
Two beer breakfasts in one day! That sounds like a worthy challenge. Legion will be releasing its Maple Canyon brown ale to go along with a breakfast buffet from Roots from 9 a.m. to 11 a.m. (the beer will obviously be around all morning and day). The buffet will be $15 per plate and includes such items as sweet potato biscuits with roasted mushroom gravy, maple sugar candied bacon, bourbon maple cinnamon buns and stone ground cheddar grits, among others.