Weekend Local Craft Beer Releases (Feb. 10-12)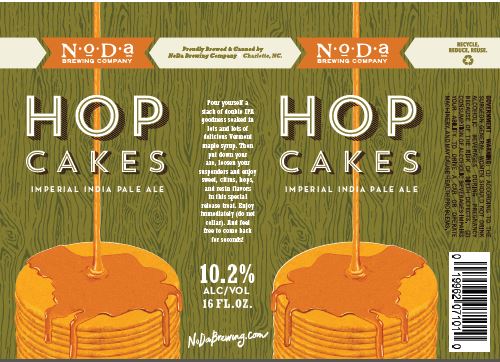 Earlier this week I wrote about Triple C's Chocolate Covered Pretzel Stout release, along with the new coconut and mint variants. There are several other beers being rolled out from local breweries this weekend as well. Here's a look:
SATURDAY
–Sugar Creek's Tart Farmhouse ale is being described by the brewery as having aromas "of fresh hay, orange peel and white grape," as this beer was aged in french oak red wine barrels. Coming in at 6.7 percent ABV, the brewery will tap Tart Farmhouse at 2:25 p.m. sharp on Saturday.
–Thirsty Nomad is doing its first bottle release, with a bit of a twist. Codger, a whisky barrel-aged old ale, has been bottled in 22-ounce bombers but this batch has been limited to just 39 total bottles. Those who are interested in purchasing the bottles ($15 each) can head to the brewery at 1 p.m. and/or 4 p.m. Saturday and Sunday to enter your name. Then, an hour later (2 p.m. and 5 p.m.), names will be drawn to announce the winners. Those who don't get a bottle shouldn't fret, as a much larger batch of Codger will be released at the end of 2017 once it's done aging.
–Finally on Saturday, down the road a bit in Rock Hill, Legal Remedy is set to release its third bottle and this one sounds spectacular: Malice, the brewery's maple bacon Russian Imperial Stout, and for this bottle, Legal Remedy aged it in bourbon barrels for a little more than a year. Bottles will be $20 each and go on sale Saturday at the brewery at 11 a.m.
SUNDAY
–One of NoDa Brewing's top seasonals, Hop Cakes, will be released at the brewery Sunday at noon. This Imperial IPA is brewed with a copious amount of maple syrup from Vermont to provide a hint of sweetness to go along with a solid hop flavor. Cans (4-packs) will be available for purchase to go, and NoDa will also have Hop Cakes on draft as well.
Tin Kitchen, the brewery's onsite food truck partner, will be serving banana pancakes with "hoppy honey butter" and maple syrup as part of the release. Expect cans to roll out to local bottle shops and stores next week as well.