Weekend Parties, Dec. 29 to Jan. 1
From the Belk Bowl to New Year's Eve parties and brunches, this weekend is packed with social events.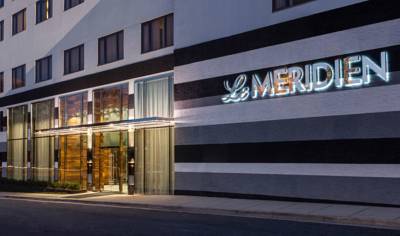 The biggest party day of the year is here, plus the Belk Bowl, New Year's Day hangover brunches and more. Charlotte, you look good this weekend. See y'all out there!
P.S. From all of us at Charlotte magazine, we wish you a happy and healthy new year!
Thursday, Dec. 29
Belk Bowl
In one of the only sporting events that stuck around this year, the Belk Bowl returns with Arkansas taking on Virginia Tech. The game begins at 5:30 p.m., and if you don't already have tickets, you can still purchase some here. The cheapest tickets cost about $63.
Belk Bowl FanFest and FanFest Concert
Whether you're visiting Charlotte to cheer on your team or have some time off for the holidays, the Belk Bowl FanFest offers a slew of activities, food and concerts today. The biggest concert of the day is Tim McGraw himself. The activities start at 11 a.m., and Tim McGraw performs at 2 p.m. You must purchase a ticket to the Belk Bowl to participate in the FanFest and concert. Buy one here.
Friday, Dec. 30
Take a much-needed break tonight. Tomorrow, you'll have nearly two dozen parties from which to choose to celebrate New Year's Eve. If you haven't yet decided where you'll be tomorrow when the clock strikes midnight, take a few minutes to look at our full list here.
Saturday, Dec. 31
New Year's Eve Parties
We've already created our annual list of the best New Year's Eve parties Charlotte has to offer. If you missed it, check out the full list here.
Sunday, Jan. 1
New Year's Day Brunches
If you can pull yourself out of bed today, there are plenty of places offering a special New Year's Day brunch to begin 2017. But we won't judge if you're not able to move. What would New Year's Day be without a hangover?
Evoke
Following its Southern Skyline Grand Ball the evening before, this restaurant at 555 S. McDowell St. rings in 2017 with its "Come to your senses Hangover Brunch." The buffet runs from 11 a.m. until 2:30 p.m., and tickets cost $55. Add on an over-the-top Bloody Mary for only a $1 because hair of the dog, right? For reservations, visit here.
5Church
Praise be the powers of the schedule-maker for this brunch: it begins at 9 a.m. but lasts until 4:30 p.m. for those who need a bit of recuperating time. The brunch buffet at 127 N. Tryon St costs $35 for adults and includes, among other items, octopus ceviche, bourbon french toast, smoked salmon, caviar toast, crab cakes with jalapeno beurre blanc and fried green tomatoes with pimento cheese. For reservations, visit here.
Verify dates, times, prices, and other info at the web addresses listed for each event.
Be sure to bookmark www.charlottemagazine.com/Blogs/Dusk-Till-Dawn to stay plugged into Charlotte's nightlife and social scene. Click here to sign up to receive the weekly Dusk Till Dawn e-newsletter.
Want your event featured in Dusk Till Dawn? Follow me on Twitter @Jared_misner and let me know about your event, or send me an email at dusktilldawnblog@gmail.com.