Weekend Social Events, Dec. 15 to Dec. 17
Charlotte gets cozy with its Christmas sweaters this weekend. Celebrate the season with these holiday parties.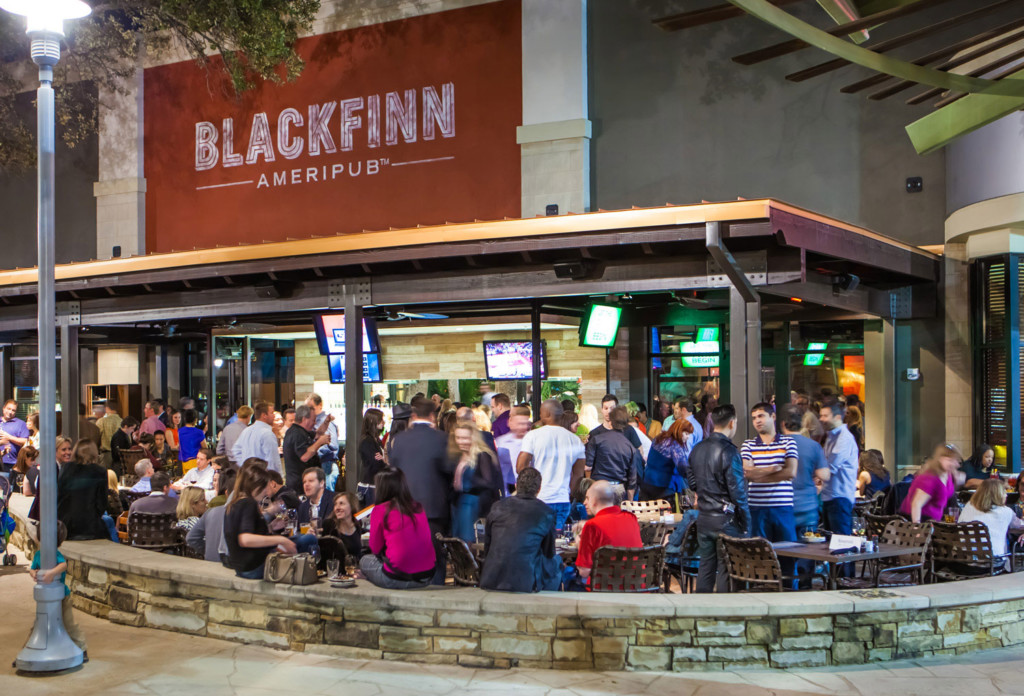 Leave your ugly Christmas sweater on all weekend. Trust us. See y'all out there!
Thursday, Dec. 15
Light the Way Holiday Gala
This holiday party and fundraiser features dinner, a silent auction and more. The party benefits Justice Ministries, which aids trafficking victims, so you can feel good about going to this event. The gala is at the Hilton Garden Inn, 7831 Gateway Lane N.W., in Concord from 7 p.m. until 10 p.m. General admission tickets cost about $37. Buy one here.
Friday, Dec. 16
Horrible Awful. Ugly Sweater Party
You get the idea. Wear your ugly Christmas sweater that you've undoubtedly worn to a dozen other ugly Christmas sweater parties this season, drink beer, have fun, repeat. The event has no admission charge, but there's a raffle at the end of the evening for a pair of Panthers tickets. Earn a raffle ticket for arriving between 8 p.m. and 10 p.m., another for wearing your sweater and a third for donating a new, unwrapped toy. The party is at Flight, 314 N. College St. RSVP here.
Bechtler By Night
The third Friday of each month brings Charlotteans to the Bechtler Museum of Modern Art for its free gallery admission. Tonight's focus is "Paint 'n Sip," featuring gallery games and scavenger hunts, Bechtler BINGO, appetizers and a winter solstice cocktail. The event is at 420 S. Tryon St. from 4 p.m. until 9 p.m.
Cocktails with Santa
To celebrate the season, Santa's elves will be stationed at six bars around Blackfinn tonight to serve six different Christmas cocktails and treats. A $12 ticket buys you entrance to the bar, tastings at each of the six stations, pictures with – and we're quoting here – the bar's "dirty Santa" and a holiday swag bag when you leave. Of course, the evening also features an ugly Christmas sweater contest. The party is from 9 p.m. until 2 a.m. at 210 E. Trade St.
Saturday, Dec. 17
Walker Stalker Con
The Walking Dead fans, this is your weekend. The convention focusing on the acclaimed television show hits Charlotte this weekend, and four actors from the show will be there. Prices and times vary depending on the type of pass you purchase (photo opp, anyone?). The convention is at the Park Expo and Conference Center, 800 Briar Creek Road. Buy your ticket here.
Ugly Sweater Holiday Party
Don't bother washing that sweater from last night's party. Throw it on again for Rooftop 210's bash tonight from 7 until midnight. The party tonight features pictures with Santa, Christmas carol karaoke and a contest for the ugliest sweater. There's no admission fee for this party at 210 E. Trade St.
Zombie Bar Crawl
If the Walker Stalker Con just wasn't enough undead for you, you're in luck. This killer bar crawl starts at Prohibition, 200 N. Tryon St., at 6 p.m. and travels to Fitzgerald's, SIP, Flight, Lucky's and Whisky River from there. There will be professional makeup artists on site to apply zombie makeup to those who want it, so don't worry about watching a Youtube tutorial. Tickets without makeup cost $10.50 and a ticket with makeup costs $14. Buy yours here.
South End Santa Pub Crawl
This bar crawl starts at 3 p.m., and lasts until midnight, so pace accordingly. The first 100 crawlers to check in at The Brass Tap, 1440 S. Tryon St.,win a free Santa hat, and that's a prize you really just can't pass up. Come dressed in your best Santa costume, ugly Christmas sweater, reindeer costume or anything remotely Christmas-themed. From The Brass Tap, the crawl travels to Tavern on the Tracks, Helles & Dunkel, Stache House, All American Pub, Oak Room and Slate. There's a raffle drawing at each stop along the way. Check-in closes at 4:15 p.m., so don't be tardy to this party. Tickets cost about $12. Buy yours here.
Verify dates, times, prices, and other info at the web addresses listed for each event.
Be sure to bookmark www.charlottemagazine.com/Blogs/Dusk-Till-Dawn to stay plugged into Charlotte's nightlife and social scene. Click here to sign up to receive the weekly Dusk Till Dawn e-newsletter.
Want your event featured in Dusk Till Dawn? Send me an email at dusktilldawnblog@gmail.com.