Weekend Social Events (Feb. 2-5)
It's Super Bowl weekend. But it's also a gala- and event-filled weekend.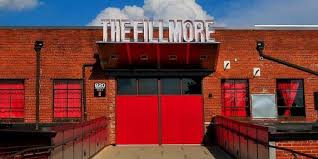 It's Super Bowl Sunday weekend, but there's so much more this weekend, including more than few galas and neighborhood crawls. Enjoy it, Charlotte! See y'all out there!
THURSDAY
As you prepare to celebrate all the world's dips on Super Bowl Sunday, here's an event that celebrates both beer and dips. Blackfinn Ameripub, 210 E. Trade St., is pairing six beers with six dips so you can pregame before the big day. A $6 ticket buys you all 12 samples. This party is from 5 p.m. until 7 p.m.
FIRST THURSDAYS
Every first Thursday of a month, the town of Matthews organizes a downtown crawl, offering food and drink specials, music and a pop-up vendor market. The crawl starts at 5 p.m. at the Matthews Library, 230 Matthews Station St., and there's no admission fee.
FRIDAY
Celebrate the circus the right way – with booze. Whisky River, 210 E. Trade St., is hosting an aerial artist to perform from the ceiling while you enjoy $5 themed cocktails and $3 select beers. The party starts at 9 p.m., and there's no admission fee.
SOUTH END GALLERY CRAWL
The beginning of the month always offers this favorite event as an option, and if you haven't been yet, go. Many of South End's galleries stay open late to host crawlers for new exhibits with music, food and drink and an opportunity to meet the artists. The crawl is from 5 p.m. until 9 p.m., and there's no admission fee.
SATURDAY
Society vegans, this is the party for you. Rub elbows with the movers and shakers in the local animal welfare scene at the Humane League's annual gala tonight, starting at 7 at C3 Lab, 2525 Distribution St. The party includes drinks, vegan appetizers and desserts and a silent auction. Student tickets cost $35, general admission tickets cost $60, and VIP tickets, which include a special cocktail hour from 6 p.m. until 7 p.m., cost $110.
This event is always a sell-out, and at press time, the first session had sold out and less than 100 tickets were available for the second session. Moral of the story: check the website now to see if you still have a shot of scoring a ticket. This annual beer fest is ACE-ing Autism Charlotte's annual winter fundraiser, which includes unlimited beer sampling, live music, food and games. The second session is from 6 p.m. until 9 p.m. at The Fillmore, 820 Hamilton St.
It's an indoor wine festival, so there's really nothing that could go wrong here. A general admission ticket costs $46 and includes unlimited wine sampling from 2 p.m. until 5 p.m. and access to the live music and vendors on site. A VIP ticket costs $57 and includes all of that plus an extra hour of sampling, appetizers and raffles. The wine-down goes, well, down at Slate Billiards, 200 E. Bland St.
SEASON KICKOFF PARTY
Join the Charlotte Roller Derby Girls at NoDa Brewing Company, 2921 N. Tryon St., tonight from 7 until 10 to kick off the upcoming season. It's billed as a "fancy night out"…at a brewery, so take that as you may. Aside from the beer for purchase, there will be desserts. There's no admission fee to this party.
The Young Affiliates of the Mint and The Founder's Circle are throwing the museum's third-annual oyster roast today, and you're invited. Museum members pay $30 and non-members pay $40 for all-you-can-eat oysters, Low Country boil, s'mores and beer. The party is from 3:30 p.m. until 7:30 p.m. at The Mint Museum, 2730 Randolph Road.
SUNDAY
It's Super Bowl Sunday, and, sadly, our Panthers aren't competing this year. Nevertheless, we compiled a list of the best Super Bowl parties in Charlotte.
Verify dates, times, prices, and other info at the web addresses listed for each event.
Be sure to bookmark www.charlottemagazine.com/Blogs/Dusk-Till-Dawn to stay plugged into Charlotte's nightlife and social scene. Click here to sign up to receive the weekly Dusk Till Dawn e-newsletter.
Want your event featured in Dusk Till Dawn? Send me an email at dusktilldawnblog@gmail.com.